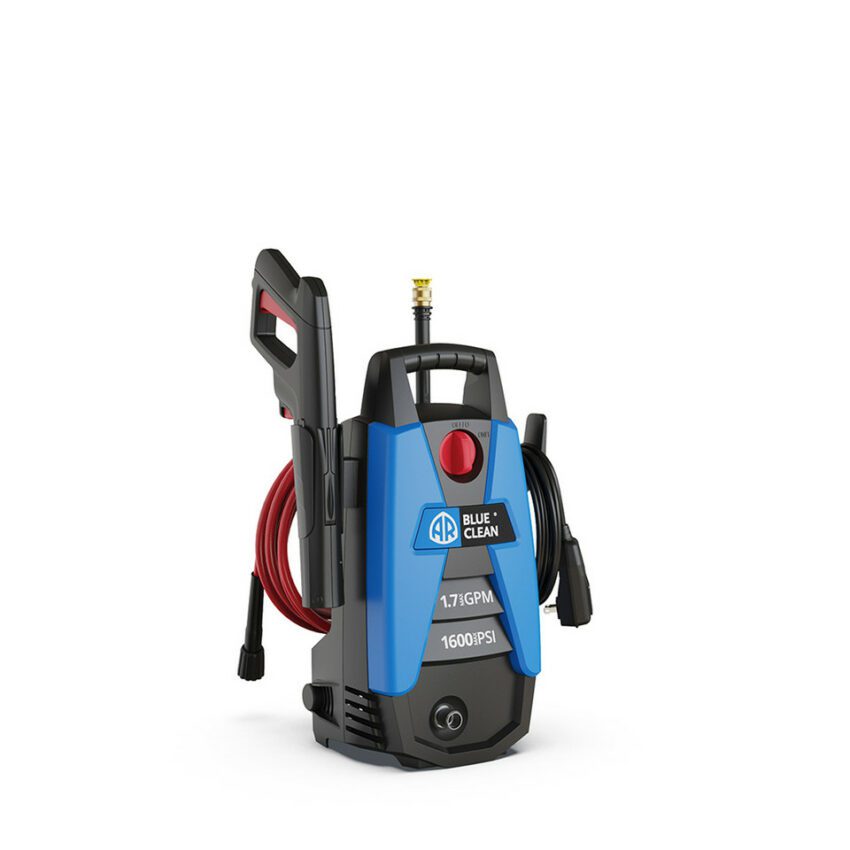 Cleaning cages with just water
Cleaning cages with just water
Hopefully, most bird owners are aware of being careful of the chemicals you use around their birds, especially for cleaning. Birds have sensitive respiratory systems, and humans can also have respiratory issues.
Why not simplify matters and clean without chemicals at all!
NOTE! When cleaning cages, your bird should NOT be in the cage when you are cleaning. This is true regardless of whether you use these techniques or chemical sprays. This is also one of the most common ways birds escape when people clean cages outdoors with their birds inside.
Pressure washers
I'm a huge fan of using pressure washers to clean cages. I have 4 cages, and there are so many spots where poop, dust, and food can accumulate is a huge pain. Pressure washers vary significantly in price, but expect to pay at least $100 (US). And you do get what you pay for. I've used a low-end one for a few years, and it's starting to fall apart. If you only have one cage to clean, it might be too much to spend, but you'll probably find many more uses for a pressure washer!
Sometimes the key to less toxic cleaning methods is to allow time for whatever you use to soak in and loosen things up. I usually spray down the cage parts, wait maybe 10-15 minutes, and do another round. The grill at the bottom is usually the most persistent part and may need additional work.
I find that the cages get much cleaner, and leaving them in the sun is a great way to sanitize. Alternatively, you can use a thyme oil-based spray and let it dry on the cage without wiping it off.
The one I own is no longer being sold, but here is a model from the same company. I don't endorse it, but I am providing it as an example. I paid $120 for mine while this one is $149. There are cheaper options from other companies. I don't know what a minimum pressure rating would be for cleaning cages, but mine is 1600 PSI and has been fine.
There are more rugged options that can easily be wheeled around and do a better job managing the electric cord and attachments. They also have more metal parts and less plastic.
Steam cleaners
I don't have personal experience with steam cleaners, but bird-keeping friends seem to swear by them. They can also be used to clean cages. As a bonus, the hot temperature kills any organisms residing on the cage.
They can also be used on tile or cement floors and walls, which could be useful in an aviary. It's supposedly possible to use them on painted walls, but I would recommend being very careful and reading up on the topic first. Here's an example product which I have not tried personally.
Summary
Pressure washer
A pressure washer will blast away all the grime with no need for extra work. Both the inside and outside of the cage can be easily cleaner without having to get inside the cage. While they are great for many purposes other than cage cleaning, they are quite expensive.
Steam cleaner
A steam cleaner is inexpensive. The heat will also disinfect the cage. You'll have to wipe down the cage after loosening the grime. It can be awkward to clean the inside of the cage.