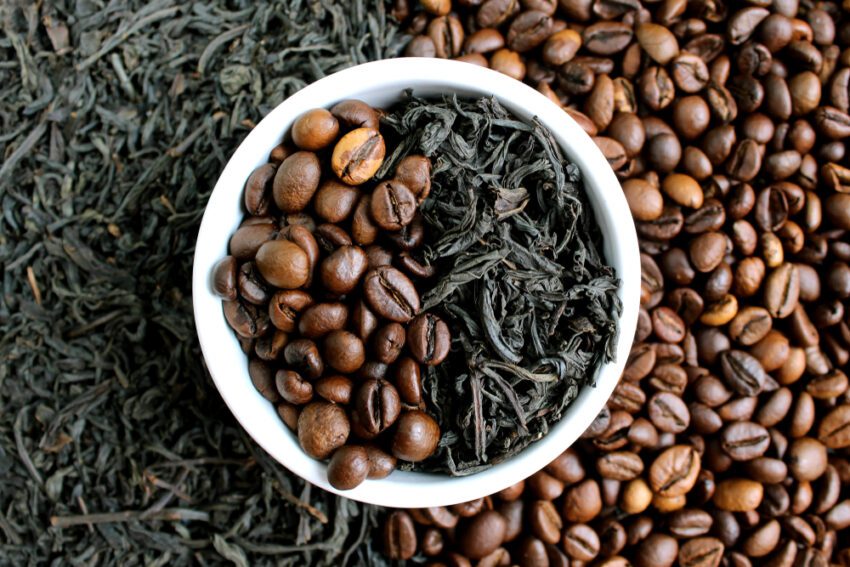 Birds and your morning cup of tea/coffee
Birds and your morning cup of tea/coffee
If you post a video on Instagram of your bird sipping your morning coffee, you're sure to get very different responses:
"I do the same thing with my bird every day, it's so cute!"
"Caffeine is toxic, never let your bird drink it or she will die."
Clearly many of people share coffee and tea with their birds without them dying or getting sick. On the flipside, a search for "is caffeine toxic for birds" will return a lot of results saying yes, it's toxic. But what both extremes have in common is scientific backing. Simply repeating something doesn't make it true.
Why not just avoid all potential dangers?
I'm always concerned that excessively protecting your birds from harm means they stay in the cage more, get less mental stimulation, and have less social activity with you, or with other birds you may have. You should consider these downsides when evaluating exposure to risk in your bird's environment.
Has this been studied?
It turns out that one of the only studies on caffeine consumption in birds was published in 2022, using domestic pigeons. The study sought to figure out how much caffeine is lethal to a bird, and also the amount required to cause symptoms of intoxication. In the study, a highly concentrated caffeine mixture was force-fed to the bird.
Pure (> 99.00%) caffeine anhydrous powder was suspended in distilled water just before being administered via oral gavage.

A study on acute oral caffeine intoxication and its treatment strategies in domestic pigeons (Columba livia domestica)—Veterinary Research Forum—2022 June 15
The study determined the thresholds for caffeine consumption causing health issues or death. But how does that relate to our own bird taking some sips of our morning coffee? Here's one of the conclusions of the study:
For instance, an average cup of coffee contains 40-150 mg of caffeine, less than one half to about 1/10 of a cup of coffee is needed for a 300 g pigeon to show clinical signs of intoxication. It is unlikely for a bird voluntarily to consume this much of coffee.
A key thing to remember here is that virtually any substance is toxic at very high levels. The excerpt below is from a case study of a woman who died of acute water intoxication (which is a real condition, if rare). It may seem like a silly example, but it's important to understand that if too much of something is bad for you, it doesn't mean that a small amount isn't safe.
On the evening before her death, she began compulsively drinking water in vast quantities, estimated at between 30 and 40 glasses, and this was interspersed with episodes of vomiting.

Fatal water contamination—Journal of Clinical Pathology—2003 Oct
Doing the math
I wanted to do a mathematical analysis based on this study. I wanted to take the numbers and figure out how it would apply to cockatiels, just as an example. My goal was to see if drinking a reasonable amount of tea or coffee could be problematic. I used these estimates of caffeine in 250ml (~8 ounces) of coffee or tea, erring on the high side:
| Beverage | Caffeine content per 100ml (~8 ounces) |
| --- | --- |
| Coffee | 100mg |
| Tea | 50mg |
| Herbal or caffeine-free tea | 10mg |
This is how much coffee or tea would have to be consumed to cause a bird to have symptoms, or to cause death.
| Beverage | Amount to cause symptoms | Amount to cause death |
| --- | --- | --- |
| Coffee | 15ml (0.5 ounces) | 150ml (5 ounces) |
| Tea | 30ml (1 ounce) | 300ml (10 ounces) |
| Herbal or caffeine-free tea | 150ml (5 ounces) | 1500ml (50 ounces) |
It's estimated a cockatiel drinks 5ml of water a day. So if you offered them ONLY coffee/tea the entire day, they'd have to drink 3-6x their typical daily intake to feel even mild, harmless symptoms. Note that this is for cockatiels, but the study does seem to confirm that it's unlikely a bird can drink enough coffee or tea on their own to cause issues.
Conclusion
For my own birds, I'm not at all concerned about having them take sips of coffee or tea. I hope you can take this information and make your own decision. If you're extra concerned, drink herbal tea or cover your cup of coffee while your bird is out. But don't leave them in the cage.