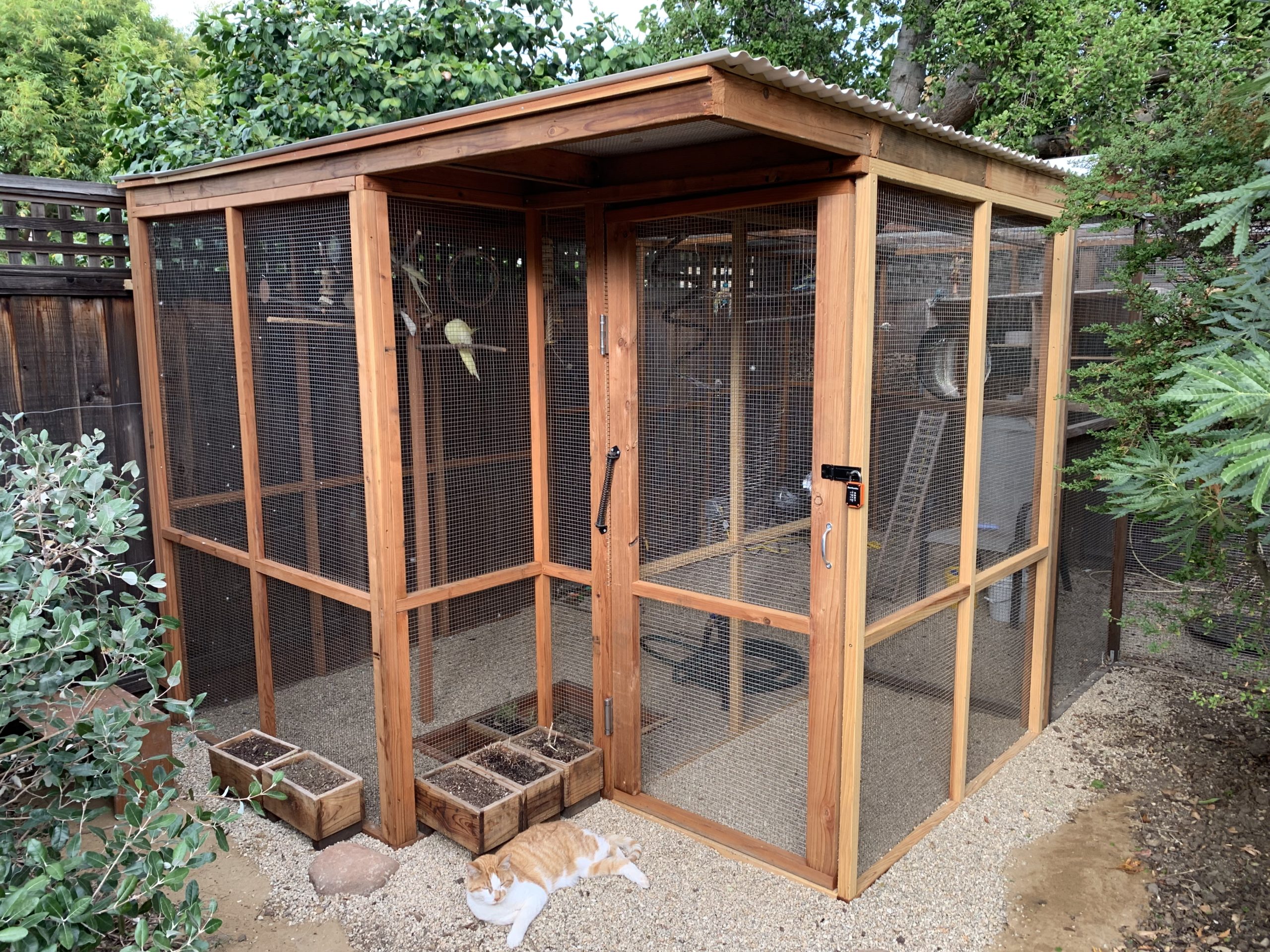 Thoughts on mixed-species aviaries
Thoughts on mixed-species aviaries
Test
The consensus about mixed species aviaries includes one or more of the following:
Don't ever do it under any circumstances
Don't mix species unless they are of similar size
Don't mix species from different continents
Don't mix softbills in with parrots
I've done the first three and have no experience with the last but it seems reasonable.
My species
At the height of my mixed species aviary, I had the following birds:
Red-rumped parrots
Cockatiels
Turquoise parrots (neophema)
Elegant parrots (neophema)
Splendid parrots (neophema)
Rosellas
Budgies
Bourke's Parrots
Canary-winged parakeet (South American)
Rainbow Lory
So, that's 9 species from 7 genuses, with all but one from Australia. So, almost all from one continent. It wasn't all roses.
The Rosella liked to chase the grass parrots around, but gave up quickly and didn't show outright aggressiveness. The red-rumped parrots were VERY territorial, but not aggressive.
Space
I'll start by saying that much of this isn't new, but some of it is, and some of it I proved with my own setup. The biggest key isl ots of space, especially to fly. These 23 birds had about 225 square feet in an L-shaped aviary that had a flight distance of probably 25 feet. This allows easy escape with conflict.
Note that if you have bloodsport going on, separate birds immediately. You need to learn to recognize playfulness and practicing aggression to playing for keeps. It's sometimes a fine line.
Why do this?
Species do mix in the wild willingly, so there must be some level of kinship there, although there isn't definitive proof.
One popular line of thinking is that having birds deal with conflict is a form of enrichment, which is supported by enrichment expert Robin Shewokis, whose speech at an AFA convention I have written about. Among the things she says are enriching to birds:
Variety
Stress. It's OK, it builds coping skills
Playing predator sounds (supported by Cornell School of Ornithology)
Social behavior (multiple species?)
Exercise (interacting with multiple species)
I have motion cameras in my aviary to catch things at night like raccoons, rats, possums, and other predators. One day I left the motion cameras on all day, thinking the birds would be sitting around all day.
At the end of the day I had 960 movies of birds flying back and forth and back and forth. Mostly flying, but some chasing behavior, nothing more than play. What a great experience they could never get in a cage.
My setup
Shelter
Much of my space design is covered in my Aviary 2.0 article, so I'll rely. heavily on that article.
Below is the current design of my shelter, which has 5 compartments for birds of different shapes and sizes. This avoids conflict and territorial behavior.
Read more about my experiments with shelter designs
Food and water bowls
The shelter takes care of providing space for food and water bowls, but you really can't have too many as some birds are territorial. This is what I provide.
Shelter
5 food bowls
2 water bowls
2 clips for greens
1 foraging bowl on top of shelter
Ground
4 clips for greens
2 fruit bowls
1 bird bath
Note that some birds are ground feeders and some aren't so you'd have to adjust accordingly. The point being that even the smallest, most timid bird should be able to get enough food and water.
Perching stations
Instead of perches, I use the term perching stations and I describe them in detail here. It's one thing to provide a lot of perches. It's another to provide perching areas where birds can congregate with enough space to separate them from other birds. In my aviary, I have 3 stations that are about 15 feet apart.
Birds that get along can cluster together and fend off the more annoying ones. Safety in numbers. I used to have two very small perching stations and the level of harmony was definitely much less.
Equal access
What I mean by equal access is that any resource such as a shelter, dry spaces, areas out of the wind, feeding areas, perches, and sunny areas (to name a few) must be present in more than one spot. If everyone wants to sit in the sun, they should be able to do so without having to deal with pesky birds spoiling the fun.
Conclusion
Mixed-species aviaries are one part challenge, one part joy. You have to keep a close eye, especially on newly introduced birds. I've had a few failures, including a Lory, who didn't like anyone, but for the most part I've had excellent luck.
I've mostly stuck with Australian species, with birds being Rosella or smaller. In retrospect, I would not have gotten the Rosella and stuck with smaller birds as he could be more of a pest than I liked.
Postscript
Note that you will read horror stories. Lovebirds killing other birds. Budgies killing each other. But these are the exception rather than the rule and can be caught by introducing new birds slowly by putting cages adjacent to each other and monitoring behavior.
It's not to say something terrible could happen, just that it's highly unlikely. At Free Range Parrots, it's about letting parrots live normal lives and part of normal life involves a small bit of risk that we feel is worth taking.