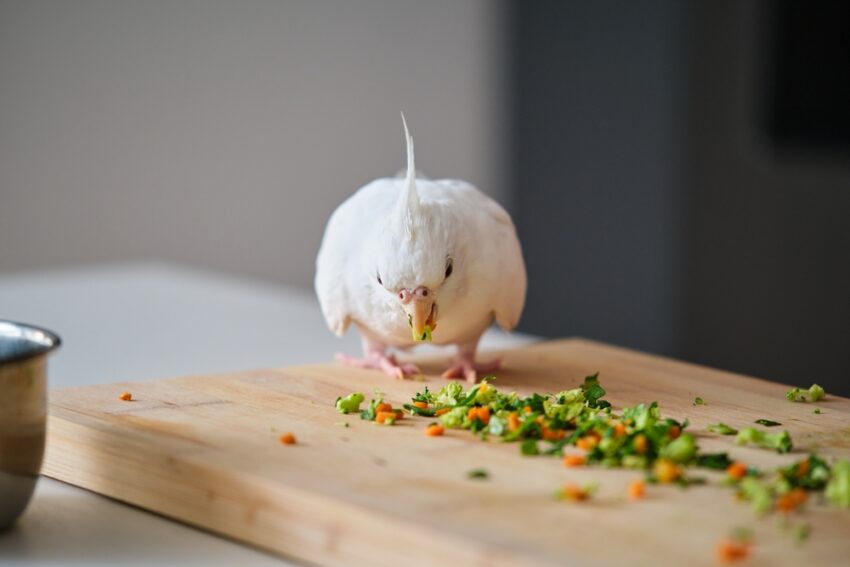 Ultimate list of 1,400+ bird-safe and toxic plants
Ultimate list of 1,400+ bird-safe and toxic plants
Click here for more info on the data used in this table.
Some tips on using the table:
Always search rather than scroll through the list. The list is very long and there are often differing names for the same plant so it's just easier to find what you are looking for.
Pay attention to the column indicating the type of plant as sometimes one part of a plant might be toxic while other parts may not
Search for "Wood" to get toxic and non-toxic wood for perches
NOTE: This information is assembled from other sources and the simple table does not do justice to the depth of research that has taken place. Always click on an item you are curious about to learn the full details.
If you see something missing or incorrect, contact me and we can try to find a definitive source.
Bird-safe and Toxic Plants
| Name | Safe? | Type |
| --- | --- | --- |
| Abelia | Non-toxic | Plant |
| Acacia | Non-toxic | Flowers |
| Acacia (some species) | Non-toxic | Plant |
| Acacia georginae, Georgina gidgee | TOXIC | Plant |
| Acacia, Silk Tree | Non-toxic | Wood (perches/toys) |
| Acca sellowiana | Non-toxic | Plant |
| Acerola Cherry, Barbados Cherry | Non-toxic | Plant |
| Achira | Non-toxic | Plant |
| Acokanthera - see notes | TOXIC | Plant |
| Aconite | TOXIC | Herb |
| Aconite (monkshood) | TOXIC | Flowers |
| Acorn Squash | Non-toxic | Plant |
| African Daisy | Non-toxic | Plant |
| African lovegrass | Non-toxic | Grass |
| African Palm | Non-toxic | Plant |
| African Tulip Tree (Spathodea campanulata) | Non-toxic | Flowers |
| African Violet | Non-toxic | Plant |
| Ailanthus, Tree Of Heaven | Non-toxic | Wood (perches/toys) |
| Air Plants, Tillandsia | Non-toxic | Plant |
| Airplane Plant | Non-toxic | Plant |
| Alcohol | TOXIC | Table Food |
| Alder, Red Alder - see notes | TOXIC | Wood (perches/toys) |
| Alder, White Alder - see notes | Non-toxic | Wood (perches/toys) |
| Aleman grass | Non-toxic | Grass |
| Alfalfa | Non-toxic | Plant |
| Alfalfa (sprouts) | Non-toxic | Herb |
| Algaroba (bean tree) | Non-toxic | Plant |
| Almond | Non-toxic | Wood (perches/toys) |
| Almond (dry roasted/no shells) | Non-toxic (Human-grade, unsalted) | Nuts |
| Almond (Prunus dulcis var dulcis) - see notes | Non-toxic | Plant |
| Aloe | Non-toxic | Plant |
| Aloe Vera | Non-toxic | Herb |
| Alsike clover | Non-toxic | Grass |
| Altingia excelsa noronha | Non-toxic | Plant |
| Aluminum Plant | Non-toxic | Plant |
| Alumn Root | Non-toxic | Plant |
| Amaryllis | TOXIC | Plant |
| American jointvetch | Non-toxic | Grass |
| American Rubber | Non-toxic | Plant |
| Andromeda | TOXIC | Plant |
| Andromeda, Lily Of The Valley Shrub (Pieris) | TOXIC | Wood (perches/toys) |
| Angel's Trumpet - see notes | TOXIC | Plant |
| Angleton grass | Non-toxic | Grass |
| Anise | Non-toxic | Herb |
| Anise (Pimpinella anisum) | Non-toxic | Flowers |
| Anthericum Multiflorum | Non-toxic | Plant |
| Anthranoid | TOXIC | Herb |
| Apple - see notes | Non-toxic | Wood (perches/toys) |
| Apple - see notes | Non-toxic | Fruit |
| Apple blossum (Malus domestica) | Non-toxic | Flowers |
| Apricot | TOXIC | Wood (perches/toys) |
| Apricot (pips removed) | Non-toxic | Fruit |
| Apricot leaves and bark | Non-toxic | Plant |
| Apricot pits | TOXIC | Plant |
| Arabian Gentian | Non-toxic | Plant |
| Aralia | Non-toxic | Plant |
| Aralia (Fatsia Japonica) | Non-toxic | Wood (perches/toys) |
| Arbutus | Non-toxic | Plant |
| Areca, butterfly cane | Non-toxic | Plant |
| Arrowgrass | TOXIC | Grass |
| Arrowhead Vine | TOXIC | Wood (perches/toys) |
| Arrowleaf clover | Non-toxic | Grass |
| Arrowroot (Canna edulis) | Non-toxic | Plant |
| Artichokes | Non-toxic | Vegetable |
| Artillery Plant | Non-toxic | Plant |
| Arum Lily | TOXIC | Plant |
| Ash | Non-toxic | Plant |
| Ash (Fraxinus) | Non-toxic | Wood (perches/toys) |
| Ashwaganda (Withania somnifera or Indian Winter Cherry) | Non-toxic | Herb |
| Asparagus | Non-toxic | Vegetable |
| Asparagus Fern | Non-toxic | Plant |
| Asparagus officinalis - see notes | Non-toxic | Plant |
| Aspen | Non-toxic | Plant |
| Aspen (Populus) | Non-toxic | Wood (perches/toys) |
| Aspidistra | Non-toxic | Plant |
| Aspidium Falcatum | Non-toxic | Plant |
| Aster | Non-toxic | Plant |
| Astragalus, milkvetch, locoweed | Non-toxic | Herb |
| Australian Flame Tree | TOXIC | Wood (perches/toys) |
| Australian Flame Tree | TOXIC | Plant |
| Australian Umbrella Tree | TOXIC | Wood (perches/toys) |
| Autumn Crocus | TOXIC | Plant |
| Avacado | TOXIC | Wood (perches/toys) |
| Avocado | TOXIC | Table Food |
| Avocado - see notes | TOXIC | Plant |
| Azalea | TOXIC | Plant |
| Azalea (related to Rhododendron) | TOXIC | Wood (perches/toys) |
| Baby's Breath | Non-toxic | Plant |
| Baby's Tears | Non-toxic | Plant |
| Bachelor Buttons | Non-toxic | Plant |
| Bahia grass | Non-toxic | Grass |
| Balansa clover | Non-toxic | Grass |
| Bald Cypress (Taxodium distichum) | Non-toxic | Flowers |
| Ball clover | Non-toxic | Grass |
| Ball Fern | Non-toxic | Plant |
| Balsam Pear | TOXIC | Plant |
| Bambatsi panic | Non-toxic | Grass |
| Bamboo | Non-toxic | Wood (perches/toys) |
| Bamboo - see notes | Non-toxic | Plant |
| Bamboo Palm | Non-toxic | Plant |
| Bamboo Vine | Non-toxic | Plant |
| Bananas | Non-toxic | Fruit |
| Bananas - see notes | Non-toxic | Plant |
| Baneberry | TOXIC | Plant |
| Baneberry (Actaea) | TOXIC | Wood (perches/toys) |
| Banksia | Non-toxic | Flowers |
| Barberry | Non-toxic | Plant |
| Barberry, Berberis | Non-toxic | Wood (perches/toys) |
| Barley Mitchell grass | Non-toxic | Grass |
| Barrel medic | Non-toxic | Grass |
| Basil | Non-toxic | Herb |
| Basil (Ocimum basilicum) | Non-toxic | Flowers |
| Bauhinia galpinii or butterfly bush | Non-toxic | Plant |
| Bay leaf | Non-toxic | Herb |
| Bay leaf | Non-toxic | Flowers |
| Beans - Kidney, Lima | TOXIC | Table Food |
| Beans (Castor, Horse, Fava, Broad, Glory, Scarlet Runner) | TOXIC | Wood (perches/toys) |
| Beans (wax) Green & yellow | Non-toxic | Vegetable |
| Beautyberry | Non-toxic (in moderation) | Weed |
| Bee balm, Monarda | Non-toxic | Flowers |
| Bee pollen | Non-toxic (in moderation) | Table Food |
| Beech | Non-toxic | Plant |
| Beech (Fagus) | Non-toxic | Wood (perches/toys) |
| Beechnut | Non-toxic (Human-grade, unsalted) | Nuts |
| Beetroot including leaves | Non-toxic | Vegetable |
| Begonia | Non-toxic | Plant |
| Bell fruit | Non-toxic | Fruit |
| Belladonna | TOXIC | Plant |
| Berries (any in season) | Non-toxic | Fruit |
| Berry saltbush | Non-toxic | Grass |
| Berseem clover | Non-toxic | Grass |
| Biennial/short-lived hybrid ryegrass | Non-toxic | Grass |
| Big shell Bark Hickory | Non-toxic | Plant |
| Billardiera scandens - see notes | Non-toxic | Plant |
| Birch | Non-toxic | Plant |
| Birch - see notes | Non-toxic | Wood (perches/toys) |
| Bird of Paradise - see notes | TOXIC | Plant |
| Bird's Nest Fern (Asplenium nidus) | Non-toxic | Plant |
| Birdsfoot trefoil | Non-toxic | Grass |
| Biserrula | Non-toxic | Grass |
| Bishop's Weed | TOXIC | Plant |
| Bitter almond (Prunus dulcis var. amara) - see notes | Non-toxic | Plant |
| Bitter Cress | Non-toxic (in moderation) | Weed |
| Bitter Melon | TOXIC | Plant |
| Bitter Pecan | Non-toxic | Plant |
| Bitter Rubberweed (Hymenoxys odorata) | TOXIC | Plant |
| Bittersweet | TOXIC | Plant |
| Black bean tree (Castanospermum australe) - see notes | TOXIC | Plant |
| Black Garden (Nightshade) - see notes | TOXIC | Plant |
| Black Haw | Non-toxic | Plant |
| Black Hawthorn | Non-toxic | Plant |
| Black Laurel | TOXIC | Plant |
| Black Locust | TOXIC | Plant |
| Black Locust (Robinia) | TOXIC | Wood (perches/toys) |
| Bladder clover | Non-toxic | Grass |
| Blastpheme Vine | Non-toxic | Plant |
| Bleeding Heart | TOXIC | Plant |
| Blister Bush | TOXIC | Flowers |
| Blood Leaf Plant | Non-toxic | Plant |
| Bloodroot | TOXIC | Plant |
| Blooming Sally | Non-toxic | Plant |
| Blue Bead | Non-toxic | Plant |
| Blue Bonnet | TOXIC | Plant |
| Blue Bottle | Non-toxic | Plant |
| Blue Daisy | Non-toxic | Plant |
| Blue Dicks | Non-toxic | Plant |
| Blue Echeveria | Non-toxic | Plant |
| Blue Eyed Daisy | Non-toxic | Plant |
| Blue lupin | Non-toxic | Grass |
| Blue pea | Non-toxic | Grass |
| Blue-Green Algae | TOXIC | Plant |
| Bluebush | Non-toxic | Grass |
| Blunt Leaf Peper Omia | Non-toxic | Plant |
| Blushing Bromeliad | Non-toxic | Plant |
| Boiled brown rice - see notes | Non-toxic (in moderation) | Table Food |
| Boiled eggs | Non-toxic (in moderation) | Table Food |
| Boiled fish | Non-toxic (in moderation) | Table Food |
| Boiled/steamed chicken/turkey | Non-toxic (in moderation) | Table Food |
| Bois D'arc, Horse Apple Tree | Non-toxic | Wood (perches/toys) |
| Bok Choy | Non-toxic | Vegetable |
| Bokhara clover | Non-toxic | Grass |
| Bold Sword Fern | Non-toxic | Plant |
| Borage | TOXIC | Herb |
| Borage | TOXIC | Flowers |
| Borage blossoms (Borago officinalis) | Non-toxic | Flowers |
| Boston Fern | Non-toxic | Plant |
| Boston Ivy | TOXIC | Plant |
| Bottle Brush | Non-toxic | Wood (perches/toys) |
| Bottle Brush | Non-toxic | Plant |
| Bottle Palm | Non-toxic | Plant |
| Bottlebrush (Callistemon spp.) | Non-toxic | Flowers |
| Bougainvillea | Non-toxic | Plant |
| Box Elder - see notes | TOXIC | Wood (perches/toys) |
| Boxwood | TOXIC | Plant |
| Boxwood (Buxus) | TOXIC | Wood (perches/toys) |
| Brachi | Non-toxic | Grass |
| Brachi hybrid | Non-toxic | Grass |
| Brachiaria hybrid | Non-toxic | Grass |
| Brachy sub clover | Non-toxic | Grass |
| Bracken Fern | TOXIC | Wood (perches/toys) |
| Bracken Fern | TOXIC | Plant |
| Brake | Non-toxic | Plant |
| Brazil Cherry | Non-toxic | Fruit |
| Brazil Grape | Non-toxic | Fruit |
| Brazil Nut (no shells) | Non-toxic (Human-grade, unsalted) | Nuts |
| Brazilian centro | Non-toxic | Grass |
| Brazilian cherry tree - see notes | Non-toxic | Plant |
| Brazilian Orchid | Non-toxic | Plant |
| Brides Bonnet | Non-toxic | Plant |
| Bristly Greenbriar | Non-toxic | Plant |
| Brizantha | Non-toxic | Grass |
| Broad Bean | TOXIC | Plant |
| Broccoli | Non-toxic | Vegetable |
| Broccoli | Non-toxic | Flowers |
| Brodiaca Pulchella | Non-toxic | Plant |
| Bromeliads | Non-toxic | Plant |
| Broom Grass | TOXIC | Plant |
| Broom Hickory | Non-toxic | Plant |
| Brugmansia or Angel's Trumphet | TOXIC | Flowers |
| Brunswick grass | Non-toxic | Grass |
| Brussels Sprouts | Non-toxic | Vegetable |
| Buckthorn | TOXIC | Plant |
| Buckthorn, Alder Buckthorn (Cascara) - see notes | TOXIC | Wood (perches/toys) |
| Buffel grass | Non-toxic | Grass |
| Bull Mitchell grass | Non-toxic | Grass |
| Bullbrier | Non-toxic | Plant |
| Bulrush millet | Non-toxic | Grass |
| Burdock | TOXIC | Wood (perches/toys) |
| Burdock | TOXIC | Plant |
| Burgundy bean | Non-toxic | Grass |
| Burnet | Non-toxic | Herb |
| Burnet | Non-toxic | Flowers |
| Burro's Tail | Non-toxic | Plant |
| Burweed | Non-toxic (in moderation) | Weed |
| Buttercup | TOXIC | Plant |
| Butterfly Bush | Non-toxic | Wood (perches/toys) |
| Butterfly Butterfly iris | Non-toxic | Plant |
| Butterfly Cane | Non-toxic | Plant |
| Butterfly Ginger | Non-toxic | Plant |
| Butterfly pea | Non-toxic | Grass |
| Button medic | Non-toxic | Grass |
| Caatinga stylo | Non-toxic | Grass |
| Cabbage red is better | Non-toxic | Vegetable |
| Cacao | TOXIC | Wood (perches/toys) |
| Cacao | TOXIC | Plant |
| Cactus (certain varieties) | Non-toxic | Plant |
| Caeroba | Non-toxic | Plant |
| Caffeinated drinks | TOXIC | Table Food |
| Caladium | TOXIC | Plant |
| Calamint | Non-toxic | Plant |
| Calamus | TOXIC | Herb |
| Calamus | TOXIC | Flowers |
| Calathea insignis/lancifolia | Non-toxic | Plant |
| Calendula | Non-toxic | Plant |
| Calendula, Pot Marigold (Calendula officinalis) | Non-toxic | Flowers |
| California Holly | Non-toxic | Plant |
| California Poppy | Non-toxic | Plant |
| Calla Lily | TOXIC | Plant |
| Calliandra, Powder puff plant (Calliandra calothyrsus) | Non-toxic | Plant |
| Calochortus nuttalli | Non-toxic | Plant |
| Camel Bush | TOXIC | Plant |
| Camel Bush (Trichodesma) | TOXIC | Wood (perches/toys) |
| Camelina (oil seed related to flax) | Non-toxic | Plant |
| Camellia | Non-toxic | Wood (perches/toys) |
| Camellia | Non-toxic | Plant |
| Cana Lily | TOXIC | Plant |
| Canada Hemlock | Non-toxic | Plant |
| Canary Bird Bush (Crotalaria) | TOXIC | Wood (perches/toys) |
| Candelabra | TOXIC | Plant |
| Candle Plant | Non-toxic | Plant |
| Candlenut tree (Aleurites rockinghamensis) | TOXIC | Plant |
| Candy Corn Plant | Non-toxic | Plant |
| Cannabis | TOXIC | Wood (perches/toys) |
| Canob Tree | Non-toxic | Plant |
| Cantebury-bell | Non-toxic | Plant |
| Canu-Canu (Myrciaria dubia) | Non-toxic | Plant |
| Cape honey flower, tufted honey | TOXIC | Plant |
| Cape Jasmine | Non-toxic | Plant |
| Cape Mallow (Anisodontea capensis) | Non-toxic | Plant |
| Cape Primrose | Non-toxic | Plant |
| Capsicum (peppers) | Non-toxic | Vegetable |
| Carambola, star fruit | Non-toxic | Fruit |
| Cardamon | Non-toxic | Herb |
| Cardinal Flower | TOXIC | Plant |
| Carnations (Dianthus caryophyllus) | Non-toxic | Flowers |
| Carobinha | Non-toxic | Plant |
| Carolina jasmine | TOXIC | Plant |
| Carrion flower | Non-toxic | Plant |
| Carrot Flower | Non-toxic | Plant |
| Carrots & leaves | Non-toxic | Vegetable |
| Cashew (roasted) | Non-toxic (Human-grade, unsalted) | Nuts |
| Cassava - see notes | TOXIC | Plant |
| Cast Iron plant | Non-toxic | Plant |
| Castor Bean | TOXIC | Wood (perches/toys) |
| Castor Bean | TOXIC | Plant |
| Casuarina | Non-toxic | Plant |
| Cat Brier | Non-toxic | Plant |
| Cat Ear | Non-toxic | Plant |
| Cat's paw | Non-toxic | Plant |
| Catchweed Bedstraw | Non-toxic (in moderation) | Weed |
| Catclaw Acacia - see notes | TOXIC | Plant |
| Catnip (Nepeta cataria) | Non-toxic | Plant |
| Catnip (Nepeta cataria) | Non-toxic | Herb |
| Catsear | Non-toxic (in moderation) | Weed |
| Cattleya Labrata | Non-toxic | Plant |
| Caucasian clover | Non-toxic | Grass |
| Cauliflower | Non-toxic | Vegetable |
| Cayenne | Non-toxic | Herb |
| Cedar (Thuja, Chamaecyparis, Cupressus) | TOXIC | Wood (perches/toys) |
| Celery & leaves | Non-toxic | Vegetable |
| Celosia Globosa, plumosa, spicata | Non-toxic | Plant |
| Centro | Non-toxic | Grass |
| Centurion | Non-toxic | Grass |
| Cerbera Odollam, Suicide tree | TOXIC | Flowers |
| Cereals - organic, unsalted, unsweetened, unfortified | Non-toxic (but not recommended) | Table Food |
| Chalice | TOXIC | Plant |
| Chalice, Trumpet Vine | TOXIC | Wood (perches/toys) |
| Chamaedorean | Non-toxic | Plant |
| Chamomile | Non-toxic | Plant |
| Chamomile | Non-toxic (in moderation) | Weed |
| Chamomile | Non-toxic | Herb |
| Chamomile (Chamaemelum nobile) | Non-toxic | Flowers |
| Chaparral | Non-toxic | Plant |
| Chaparral | TOXIC | Herb |
| Chaparral | TOXIC | Flowers |
| Chard | Non-toxic | Vegetable |
| Cheese (most are lactose free) | Non-toxic (in moderation) | Table Food |
| Chenille plant | Non-toxic | Plant |
| Cherimoya, Custard Apple - see notes | TOXIC | Plant |
| Cherries - pitted) | Non-toxic | Fruit |
| Cherry - see notes | TOXIC | Wood (perches/toys) |
| Cherry - see notes | TOXIC | Plant |
| Cherry Nightshade - see notes | TOXIC | Plant |
| Chestnut | Non-toxic | Plant |
| Chicken-gizzard | Non-toxic | Plant |
| Chickweed | Non-toxic | Plant |
| Chickweed | Non-toxic | Herb |
| Chickweed | Non-toxic | Flowers |
| Chicory | Non-toxic | Plant |
| Chicory | Non-toxic | Grass |
| Chicory | Non-toxic (in moderation) | Weed |
| Chicory (root) - (leaf) | Non-toxic | Herb |
| Chilies | Non-toxic | Vegetable |
| Chin-lao-shu | Non-toxic | Plant |
| China aster | Non-toxic | Plant |
| China Berry Tree, Texas Umbrella Tree (Melia) | TOXIC | Wood (perches/toys) |
| China root | Non-toxic | Plant |
| Chinaberry | TOXIC | Plant |
| Chinese Magnolia - see notes | TOXIC | Wood (perches/toys) |
| Chinese Parsley | Non-toxic | Herb |
| Chinese plumbago | Non-toxic | Plant |
| Chinese Popcorn, Tallow | TOXIC | Wood (perches/toys) |
| Chinese Snake Tree, Laquer Plant | TOXIC | Wood (perches/toys) |
| Chives (Allium schoenoprasum) | Non-toxic | Flowers |
| Chlorophytum bechetii | Non-toxic | Plant |
| Chocolate | TOXIC | Table Food |
| Chocolate soldier | Non-toxic | Plant |
| Chokecherry (Prunus virginana) | TOXIC | Plant |
| Choko | Non-toxic | Vegetable |
| Chou Moellier | Non-toxic | Grass |
| Christmas Cactus | Non-toxic | Plant |
| Christmas Candle | TOXIC | Plant |
| Christmas Cherry (Solanum pseudocapsicum) | TOXIC | Plant |
| Christmas dagger | Non-toxic | Plant |
| Cinnamon | Non-toxic | Herb |
| Cinnamon | Non-toxic | Flowers |
| Cinquefoil | Non-toxic | Plant |
| Cirrhopetalum | Non-toxic | Plant |
| Cissus Kangaroo Vines | Non-toxic | Plant |
| Citrus (all) | Non-toxic | Plant |
| Citrus(Lime, Kumquat, Grapefruit, Orange, Lemon) | Non-toxic | Wood (perches/toys) |
| Claw Cactus | Non-toxic | Plant |
| Clearweed | Non-toxic | Plant |
| Clematis | TOXIC | Plant |
| Cliff brake | Non-toxic | Plant |
| Cloncurry buffel grass | Non-toxic | Grass |
| Cloves | Non-toxic | Herb |
| Cluster clover | Non-toxic | Grass |
| Cocklebur | TOXIC | Plant |
| Cocklebur (Xanthium spp.) | TOXIC | Flowers |
| Cocks comb | Non-toxic | Plant |
| Cocksfoot | Non-toxic | Grass |
| Coconut | Non-toxic | Fruit |
| Coconut | Non-toxic (Human-grade, unsalted) | Nuts |
| Cocos Palm | Non-toxic | Plant |
| Coffee | TOXIC | Table Food |
| Coffee beans - see notes | TOXIC | Plant |
| Coffee Tree - see notes | Non-toxic | Plant |
| Coleus | Non-toxic | Plant |
| Collard greens | Non-toxic | Vegetable |
| Collinia elegans | Non-toxic | Plant |
| Colstfoot | TOXIC | Herb |
| Colstfoot (Tussilago farfara) | TOXIC | Flowers |
| Comfrey | Non-toxic | Plant |
| Comfrey | TOXIC | Herb |
| Comfrey | TOXIC | Flowers |
| Common chickweed | Non-toxic (in moderation) | Weed |
| Common rush | Non-toxic (in moderation) | Weed |
| Common Sage | TOXIC | Wood (perches/toys) |
| Common Sow thistle | Non-toxic | Flowers |
| Common vetch | Non-toxic | Grass |
| Confederate jasmine | Non-toxic | Plant |
| Coolwort | Non-toxic | Plant |
| Copperweed | TOXIC | Plant |
| Coral Plant | TOXIC | Plant |
| Cordia Boisseri, Texas wild olive | Non-toxic | Plant |
| Cordyline | TOXIC | Plant |
| Coriander | Non-toxic | Plant |
| Coriander, Cilantro | TOXIC | Wood (perches/toys) |
| Coriander/Cilantro | Non-toxic | Herb |
| Coriander/cilantro (Coriandrum sativum) | Non-toxic | Flowers |
| Cork - see notes | Non-toxic | Wood (perches/toys) |
| Corn | Non-toxic | Vegetable |
| Corn | Non-toxic | Grass |
| Corn | Non-toxic (in moderation) | Weed |
| Corn Grass | TOXIC | Plant |
| Corn Plant (Dracaena) | Non-toxic | Plant |
| Corn Plants | Non-toxic | Wood (perches/toys) |
| Corncockle | TOXIC | Plant |
| Corymbia ficifolia. Red Flowering Gum. | Non-toxic | Plant |
| Cottoneaster Berries | Non-toxic | Fruit |
| Cottonwood | Non-toxic | Plant |
| Cottonwood (Populus) | Non-toxic | Wood (perches/toys) |
| Couscous | Non-toxic (in moderation) | Table Food |
| Cow vetch | Non-toxic (in moderation) | Weed |
| Cowpea | Non-toxic | Grass |
| Cowslip | TOXIC | Plant |
| Coyotillo | TOXIC | Plant |
| Crab-apple Berries | Non-toxic | Fruit |
| Crabapple - see notes | Non-toxic | Plant |
| Crabapple (Malus) | Non-toxic | Wood (perches/toys) |
| Cranberries | Non-toxic | Fruit |
| Crataegus phaenopyrum | Non-toxic | Plant |
| Creeping bluegrass | Non-toxic | Grass |
| Creeping charlie | Non-toxic | Plant |
| Creeping charlie or ground ivy | TOXIC | Herb |
| Creeping gloxinia | Non-toxic | Plant |
| Creeping Jenny | Non-toxic | Plant |
| Creeping mahonia | Non-toxic | Plant |
| Creeping Myrtle | TOXIC | Plant |
| Creeping pilea | Non-toxic | Plant |
| Creeping rubus | Non-toxic | Plant |
| Creeping saltbush | Non-toxic | Grass |
| Creeping vigna | Non-toxic | Grass |
| Creeping zinnia | Non-toxic | Plant |
| Crepe Myrtle | Non-toxic | Plant |
| Crepe Myrtle, not Myrtle | Non-toxic | Wood (perches/toys) |
| Crimson clover | Non-toxic | Grass |
| Crimson cup | Non-toxic | Plant |
| Crisped feather fern | Non-toxic | Plant |
| Crocus (Autumn) | TOXIC | Plant |
| Crossandra | Non-toxic | Plant |
| Crotalaria | TOXIC | Plant |
| Croton | Non-toxic | Plant |
| Crown Of Thorns | TOXIC | Wood (perches/toys) |
| Crown of Thorns | TOXIC | Plant |
| Cuckoopint | TOXIC | Plant |
| Cucumber (Cucumis sativus) - see notes | Non-toxic | Plant |
| Cucumbers | Non-toxic | Vegetable |
| Cumin | Non-toxic | Herb |
| Curly Mitchell grass | Non-toxic | Grass |
| Curry plant (Murraya koenigii) | Non-toxic | Plant |
| Custard Apple (seeds & skin toxic) | Non-toxic | Fruit |
| Cutleaf Philodendron | TOXIC | Plant |
| Cycad | TOXIC | Plant |
| Cyrtudeira reptans | Non-toxic | Plant |
| Daffodil | TOXIC | Plant |
| Dahlia | Non-toxic | Plant |
| Daises - African | Non-toxic | Flowers |
| Daisies | Non-toxic | Plant |
| Dallis Grass | TOXIC | Grass |
| Dandelion | Non-toxic | Plant |
| Dandelion | Non-toxic (in moderation) | Weed |
| Dandelion - Greens and root | Non-toxic | Herb |
| Dandelion (Taraxacum) | Non-toxic | Flowers |
| Daphne | TOXIC | Plant |
| Daphne - see notes | TOXIC | Wood (perches/toys) |
| Date | Non-toxic | Wood (perches/toys) |
| Date | Non-toxic | Plant |
| Datura | TOXIC | Wood (perches/toys) |
| Datura Stramonium, Angel's Trumpet (Brugmansia) | TOXIC | Wood (perches/toys) |
| Day Yellow Jessamine (Cestrum diurnum) | TOXIC | Flowers |
| Daylily | Non-toxic | Plant |
| Daylily (Hemerocallis spp.) | Non-toxic | Flowers |
| Deadly nightshade | TOXIC | Herb |
| Deadly nightshade | TOXIC | Flowers |
| Deadly Nightshade - see notes | TOXIC | Plant |
| Death Camas | TOXIC | Plant |
| Delphinium | TOXIC | Plant |
| Desert Lime | Non-toxic | Fruit |
| Desmanthus | Non-toxic | Grass |
| Devil's Ivy | TOXIC | Plant |
| Dieffenbachia | TOXIC | Wood (perches/toys) |
| Dieffenbachia, Dumb Cane | TOXIC | Plant |
| Digit grass | Non-toxic | Grass |
| Dill | Non-toxic | Plant |
| Dill - seed) | Non-toxic | Herb |
| Dill (Anethum graveolen) | Non-toxic | Flowers |
| Disc medic | Non-toxic | Grass |
| Dish | Non-toxic | Plant |
| Dock | TOXIC | Plant |
| Dogwood | Non-toxic | Plant |
| Dogwood (Cornus) | Non-toxic | Wood (perches/toys) |
| Dong Quai | TOXIC | Herb |
| Donkey Tail | Non-toxic | Plant |
| Dooder (Cuscuta europaea, Cassytha ciliolata) | TOXIC | Plant |
| Douglas Fir (Pseudotsuga) | Non-toxic | Wood (perches/toys) |
| Dracaena | Non-toxic | Wood (perches/toys) |
| Dracaena | Non-toxic | Plant |
| Dragon Fruit | Non-toxic | Fruit |
| Dragon Tree | Non-toxic | Plant |
| Dried Beans | TOXIC | Table Food |
| Dried fruits (containing sulfides or sulphates) | TOXIC | Table Food |
| Dua gan and seeds | Non-toxic | Fruit |
| Dual purpose wheat | Non-toxic | Grass |
| Duckweed (water lens) | Non-toxic (in moderation) | Weed |
| Dumb Cane | TOXIC | Plant |
| Durian Dates | Non-toxic | Fruit |
| Dutchman's Breeches | TOXIC | Plant |
| Easter Cactus | Non-toxic | Plant |
| Eastern star clover | Non-toxic | Grass |
| Echeveria | Non-toxic | Plant |
| Echinacea | Non-toxic | Herb |
| Echinacea | Non-toxic | Flowers |
| Egg plant (ripe and cooked) | Non-toxic | Vegetable |
| Eggplant - see notes | TOXIC | Plant |
| Elderberry | TOXIC | Wood (perches/toys) |
| Elderberry (cooked, ripe fruit) | Non-toxic | Plant |
| Elderberry (roots, leaves, stems, bark) | TOXIC | Plant |
| Elderberry (Sambucus spp.) | Non-toxic | Flowers |
| Elephant Foot Tree | Non-toxic | Plant |
| Elephant's Ears | TOXIC | Plant |
| Elk's Horn | Non-toxic | Plant |
| Elm | Non-toxic | Plant |
| Elm (Ulmus) | Non-toxic | Wood (perches/toys) |
| Endives | Non-toxic | Vegetable |
| English Ivy | TOXIC | Plant |
| English plantain | Non-toxic | Grass |
| Epazote, wormseed (Chenopodium ambrosioides) | Non-toxic | Herb |
| Epheda or Mia Huang | TOXIC | Herb |
| Epheda or Mia Huang | TOXIC | Flowers |
| Eqyptian clover | Non-toxic | Grass |
| Ergot | TOXIC | Plant |
| Escallonia | Non-toxic | Wood (perches/toys) |
| Eucalyptus | Non-toxic | Wood (perches/toys) |
| Eucalyptus | Non-toxic | Plant |
| Eucalyptus | Non-toxic | Flowers |
| Eugenia | Non-toxic | Plant |
| Euonymus | TOXIC | Plant |
| Euonymus, Burning Bush | TOXIC | Wood (perches/toys) |
| Euphorbia | TOXIC | Wood (perches/toys) |
| Euphorbia | Non-toxic | Plant |
| European Fan | Non-toxic | Plant |
| European Pennyroyal | TOXIC | Plant |
| Evening primrose | Non-toxic | Grass |
| Evening Primrose | Non-toxic (in moderation) | Weed |
| Eyebright | Non-toxic | Herb |
| Eyebright | Non-toxic | Flowers |
| False Hellebore | TOXIC | Plant |
| Fat Hen | Non-toxic (in moderation) | Weed |
| Fat Hen | Non-toxic | Plant |
| Fava Bean | TOXIC | Plant |
| Feijoa Fruit | Non-toxic | Fruit |
| Feijoa pineapple guava, Acca sellowiana | Non-toxic | Plant |
| Felt Plant (Kalanchoe) | TOXIC | Plant |
| Felt Plant (Kalanchoe) | TOXIC | Wood (perches/toys) |
| Fennel | Non-toxic | Vegetable |
| Fennel - bulb, seed | Non-toxic | Herb |
| Fennel (Foeniculum vulgare) | Non-toxic | Flowers |
| Fenugreek - leaf and seed | Non-toxic | Herb |
| Fern leaf pepper tree | TOXIC | Plant |
| Fescue | TOXIC | Grass |
| Fig | Non-toxic | Wood (perches/toys) |
| Figs | Non-toxic | Fruit |
| Figs - see notes | TOXIC | Plant |
| Fine stem stylo | Non-toxic | Grass |
| Finger grass | Non-toxic | Grass |
| Finger Lime | Non-toxic | Fruit |
| Fir | Non-toxic | Plant |
| Fir (Genus Abies) | Non-toxic | Wood (perches/toys) |
| Fire Thorn | TOXIC | Plant |
| Firethorn (Pyracantha) | TOXIC | Wood (perches/toys) |
| Flame Tree | TOXIC | Wood (perches/toys) |
| Flame Tree | TOXIC | Plant |
| Flame Tree (Brachychiton, Sterculia) | TOXIC | Wood (perches/toys) |
| Flax (linseed) - see notes | Non-toxic | Plant |
| Fodder kale | Non-toxic | Grass |
| Fonio (digitaria exils, digitaria ibura) | Non-toxic | Grass |
| Forage oats | Non-toxic | Grass |
| Forage sorghum | Non-toxic | Grass |
| Forest bluegrass | Non-toxic | Grass |
| Four o'clock | TOXIC | Plant |
| Foxglove | TOXIC | Plant |
| Foxglove | TOXIC | Herb |
| Foxglove | TOXIC | Flowers |
| Foxglove (Digitalis | TOXIC | Wood (perches/toys) |
| Frangipani | TOXIC | Plant |
| French serradella - hard seeded | Non-toxic | Grass |
| French serradella - soft seeded | Non-toxic | Grass |
| Gama medic | Non-toxic | Grass |
| Gardenia | Non-toxic | Plant |
| Gardenia (Gardenia jasminoides) | Non-toxic | Flowers |
| Garlic | Non-toxic | Vegetable |
| Garlic | Non-toxic (but not recommended) | Table Food |
| Garlic | Non-toxic | Plant |
| Garlic | Non-toxic | Herb |
| Garlic (Allium sativum L.) | Non-toxic | Flowers |
| Gatton panic | Non-toxic | Grass |
| German grass | Non-toxic | Grass |
| Germander | TOXIC | Herb |
| Germander | TOXIC | Flowers |
| Giant Ragweed | Non-toxic | Plant |
| Giant shivery grass, quaking grass (Briza maxima) | Non-toxic | Plant |
| Ginger | Non-toxic | Herb |
| Ginger | Non-toxic | Flowers |
| Ginkgo | Non-toxic | Wood (perches/toys) |
| Ginseng | TOXIC | Herb |
| Ginseng | TOXIC | Flowers |
| Gladiolus | Non-toxic | Flowers |
| Gland clover | Non-toxic | Grass |
| Glory Bean | TOXIC | Plant |
| Glottidium | TOXIC | Plant |
| Gloxinia | Non-toxic | Plant |
| Glycine | Non-toxic | Grass |
| Goji Berry | Non-toxic | Fruit |
| Gold Dust Dracaena | Non-toxic | Plant |
| Golden Chain | TOXIC | Plant |
| Golden Chain Tree (Laburnum) | TOXIC | Wood (perches/toys) |
| Golden wonder tree / Senna pendular var glabrata | TOXIC | Plant |
| Goldenberry (Physalis peruviana L.) | Non-toxic | Fruit |
| Goldenseal | TOXIC | Herb |
| Goldenseal | TOXIC | Flowers |
| Gordonia axillaris | Non-toxic | Plant |
| Grape Ivy | Non-toxic | Plant |
| Grape Palm | Non-toxic | Wood (perches/toys) |
| Grape Vine | Non-toxic | Plant |
| Grape Vines | Non-toxic | Wood (perches/toys) |
| Grapefruit (Citrus x paradise) | Non-toxic | Flowers |
| Grapes | Non-toxic | Fruit |
| Grass Tree Xanthorrhoea | Non-toxic | Plant |
| Grass- Broom, Corn, Johnson, Sorghum, and Sudan | TOXIC | Plant |
| Grazing bromegrass | Non-toxic | Grass |
| Greasewood (Sarcobatus vermiculatus) | TOXIC | Plant |
| Greater lotus | Non-toxic | Grass |
| Greater plantain | Non-toxic (in moderation) | Weed |
| Greek yogurt | Non-toxic (in moderation) | Table Food |
| Green panic | Non-toxic | Grass |
| Greenleaf desmodium | Non-toxic | Grass |
| Ground Cherry | TOXIC | Wood (perches/toys) |
| Ground Cherry - see notes | TOXIC | Plant |
| Grumichama | Non-toxic | Fruit |
| Guava | Non-toxic | Wood (perches/toys) |
| Guava and Seed | Non-toxic | Fruit |
| Guinea grass | Non-toxic | Grass |
| Gumnut | Non-toxic (Human-grade, unsalted) | Nuts |
| Gympie-gympie | Non-toxic | Plant |
| Hackberry | Non-toxic | Wood (perches/toys) |
| Hakea | Non-toxic | Plant |
| Half-ripe millet | Non-toxic (in moderation) | Weed |
| Halogeton (Halogeton glomeratus) | TOXIC | Plant |
| Hamata | Non-toxic | Grass |
| Hawkweed | Non-toxic (in moderation) | Weed |
| Hawthorn (Crataegus) | Non-toxic | Wood (perches/toys) |
| Hawthorn Berries | Non-toxic | Fruit |
| Hazelnut | Non-toxic (Human-grade, unsalted) | Nuts |
| Heath - Andromeda, Azalea, Black Laurel, Kalmia, Leucotho, Mountain Laurel, Peires, and Rododendron | TOXIC | Plant |
| Heaths | TOXIC | Wood (perches/toys) |
| Heliotrope - see notes | TOXIC | Plant |
| Hemlock (Poison and Water) | TOXIC | Plant |
| Hemlock (Tsuga) | TOXIC | Wood (perches/toys) |
| Hemp (Medical marijuana) | TOXIC | Plant |
| Hemp Seed (Cannabis sativa L.) | Non-toxic | Plant |
| Henbane | TOXIC | Plant |
| Henbane | TOXIC | Flowers |
| Henbit | Non-toxic | Plant |
| Henbit (Lamium amplexicaule) | Non-toxic | Herb |
| Hens and Chickens | Non-toxic | Plant |
| Herbs containing pyrrolizidine alkaloids | TOXIC | Herb |
| Hibiscus | Non-toxic | Wood (perches/toys) |
| Hibiscus | Non-toxic | Plant |
| Hibiscus | Non-toxic | Flowers |
| Hickory | Non-toxic | Wood (perches/toys) |
| Holly - see notes | TOXIC | Plant |
| Holly (Ilex) | TOXIC | Wood (perches/toys) |
| Honey clover | Non-toxic | Grass |
| Honey Locust | TOXIC | Plant |
| Honey Locust - thornless (Gleditsia triacanthos f. inermis) | Non-toxic | Plant |
| Honey Locust (Gleditsia) | TOXIC | Wood (perches/toys) |
| Honeydew Melon | Non-toxic | Fruit |
| Honeysuckle | Non-toxic | Plant |
| Honeysuckle (Lonicera) | Non-toxic | Flowers |
| Hoop (Weeping) Mitchell grass | Non-toxic | Grass |
| Hop Bush, Dodonaea triquetra | Non-toxic | Plant |
| Horse Bean | TOXIC | Plant |
| Horse Chestnut | TOXIC | Plant |
| Horse Chestnut (Aesculus) | TOXIC | Wood (perches/toys) |
| Horse Nettle | TOXIC | Plant |
| Horse Tail | TOXIC | Plant |
| Horsebrush (Tetradymia glabrata, T. canescens) | TOXIC | Plant |
| Horsetails | TOXIC | Grass |
| Hovenia | Non-toxic | Fruit |
| Hoya | Non-toxic | Plant |
| Hubam clover | Non-toxic | Grass |
| Huckleberry - see notes | TOXIC | Wood (perches/toys) |
| Humidicola | Non-toxic | Grass |
| Hyacinth | TOXIC | Plant |
| Hybrid disc medic | Non-toxic | Grass |
| Hybrid ryegrass (short-lived types) | Non-toxic | Grass |
| Hybrid/biennial ryegrass | Non-toxic | Grass |
| Hydrangea | TOXIC | Wood (perches/toys) |
| Hydrangea | TOXIC | Plant |
| Ice Plant | Non-toxic | Plant |
| Impatiens | Non-toxic | Plant |
| Impatiens | Non-toxic | Flowers |
| Indian Bluegrass | Non-toxic | Grass |
| Indian Hawthorne | Non-toxic | Plant |
| Indian Mustard | Non-toxic | Plant |
| Indian Pea | TOXIC | Flowers |
| Iris | TOXIC | Plant |
| Ironwood - see notes | Non-toxic | Wood (perches/toys) |
| Italian ryegrass - biennial types | Non-toxic | Grass |
| Italian ryegrass - Queensland term | Non-toxic | Grass |
| Italian/Annual ryegrass | Non-toxic | Grass |
| Ivory Curl Flower (Buckinghamia celsissima) | Non-toxic | Plant |
| Ivy - Boston, English, and some others | TOXIC | Plant |
| Jaboticaba | Non-toxic | Fruit |
| Jabuticaba | Non-toxic | Plant |
| Jacaranda | Non-toxic | Plant |
| Jack-in-the-Pulpit | TOXIC | Plant |
| Jackfruit | Non-toxic | Fruit |
| Jade Plant | Non-toxic | Wood (perches/toys) |
| Jade Plant | Non-toxic | Plant |
| Japanese Raisin | Non-toxic | Fruit |
| Jarcaranda (Jacaranda mimosifolia) | Non-toxic | Flowers |
| Jasmine | TOXIC | Wood (perches/toys) |
| Jasmine - False | TOXIC | Plant |
| Jasmine - true | Non-toxic | Plant |
| Java Apple | Non-toxic | Fruit |
| Jerusalem Cherry - see notes | TOXIC | Plant |
| Jerusalem Nightshade | TOXIC | Plant |
| Jessamine - Yellow - see notes | TOXIC | Plant |
| Jicama | Non-toxic | Vegetable |
| Jimsonweed - see notes | TOXIC | Plant |
| Johnson Grass | TOXIC | Plant |
| Johnson Grass | TOXIC | Grass |
| Jonquil | TOXIC | Plant |
| Juniper | TOXIC | Plant |
| Juniper (Juniperus) | TOXIC | Wood (perches/toys) |
| Juniper berry | TOXIC | Herb |
| Kale | Non-toxic | Vegetable |
| Kale | Non-toxic | Grass |
| Kalmia | TOXIC | Plant |
| Kalmia, Mountain Laurel | TOXIC | Wood (perches/toys) |
| Kangaroo grass | Non-toxic | Grass |
| Kangaroo paw | Non-toxic | Plant |
| Kava Kava | Non-toxic | Herb |
| Kentucky Coffee Tree | TOXIC | Wood (perches/toys) |
| Kidney bean (Phaseolus vulgaris) | TOXIC | Plant |
| Kikuyu | Non-toxic | Grass |
| Kiwi Berry | Non-toxic | Fruit |
| Kiwi Fruit | Non-toxic | Fruit |
| Klein Grass | TOXIC | Grass |
| Korean Melon and seeds | Non-toxic | Fruit |
| Koronivia grass | Non-toxic | Grass |
| Kumquat | Non-toxic | Fruit |
| Kumquat (various Fortunella species) | Non-toxic | Flowers |
| Kunzea ambigua | Non-toxic | Plant |
| Lablab | Non-toxic | Grass |
| Laburnum | TOXIC | Wood (perches/toys) |
| Lady's thumb | Non-toxic (in moderation) | Weed |
| Lady's thumb (Polygonum persicaria) | Non-toxic | Plant |
| Lambs quarters - see Fat Hen | Non-toxic | Plant |
| Lantana | TOXIC | Plant |
| Lantana, Red Sage | TOXIC | Wood (perches/toys) |
| Larch | Non-toxic | Plant |
| Larch (Larix) | Non-toxic | Wood (perches/toys) |
| Larkspur | TOXIC | Plant |
| Laurel | TOXIC | Plant |
| Laurel (Prunus) | TOXIC | Wood (perches/toys) |
| Lavender | Non-toxic | Herb |
| Lavender | Non-toxic | Flowers |
| Lemon (Citrus × lemon) | Non-toxic | Flowers |
| Lemon balm | Non-toxic | Plant |
| Lemon Bee Balm (Monarda citriodora) | Non-toxic | Plant |
| Lemon Bee Balm (Monarda citriodora) | Non-toxic | Flowers |
| Lemon Bee Balm (Monarda citriodora) | Non-toxic | Herb |
| Lemon Grass, Lemongrass | Non-toxic | Herb |
| Leptospermum - Teatree | Non-toxic | Plant |
| Lettuce - dark green | Non-toxic | Vegetable |
| Leucaena | Non-toxic | Grass |
| Leucotho | TOXIC | Plant |
| Leucothoe | TOXIC | Wood (perches/toys) |
| Life Root | TOXIC | Herb |
| Life Root | TOXIC | Flowers |
| Lilac | Non-toxic | Plant |
| Lilac (Oleaceae syringa) | Non-toxic | Flowers |
| Lilac (Syringa) | Non-toxic | Wood (perches/toys) |
| Lilly Pilly (Syzigium australe) | Non-toxic | Plant |
| Lily - Arum | TOXIC | Plant |
| Lily - Easter or Tiger | Non-toxic | Plant |
| Lily of the valley (Convallaria majalis) | TOXIC | Flowers |
| Lily-of-the-Valley | TOXIC | Plant |
| Lima bean (Phaseolus lunatus) - see notes | TOXIC | Plant |
| Lime (Citrus aurantifolia) | Non-toxic | Flowers |
| Lipstick Plant | Non-toxic | Plant |
| Liquorice | TOXIC | Herb |
| Lobelia | TOXIC | Plant |
| Lobelia | TOXIC | Herb |
| Lobelia | TOXIC | Flowers |
| Locoweed | TOXIC | Plant |
| Locust (Black and Honey) | TOXIC | Plant |
| Logania albiflora | TOXIC | Plant |
| Lolly Bush or Clerodendrum floribundum | Non-toxic | Plant |
| Loquat | Non-toxic | Fruit |
| Lords and Ladies | TOXIC | Plant |
| Lotononis | Non-toxic | Grass |
| Lotus Flower (Nelumbo nucifera) | Non-toxic | Plant |
| Lotus Flower (Nelumbo nucifera) | Non-toxic | Flowers |
| Lovage | Non-toxic | Herb |
| Lovage (Levisticum officinale) | Non-toxic | Plant |
| Lucerne | Non-toxic | Grass |
| Lupine | TOXIC | Wood (perches/toys) |
| Lupine | TOXIC | Plant |
| Lupine | TOXIC | Flowers |
| Lychee | Non-toxic | Fruit |
| Ma Huang | TOXIC | Herb |
| Macadamia | Non-toxic (Human-grade, unsalted) | Nuts |
| Madrona, Madrone (Arbutus) | Non-toxic | Wood (perches/toys) |
| Magnolia | Non-toxic | Wood (perches/toys) |
| Magnolia | Non-toxic | Plant |
| Maidenhair Fern | Non-toxic | Plant |
| Maize | Non-toxic | Grass |
| Malanga | TOXIC | Plant |
| Manchineel tree (Hippomane mancinella) | TOXIC | Plant |
| Mandarin | Non-toxic | Fruit |
| Mango | Non-toxic | Fruit |
| Mango - see notes | TOXIC | Wood (perches/toys) |
| Mango - see notes | TOXIC | Plant |
| Mangosteen | Non-toxic | Fruit |
| Manzanita | Non-toxic | Plant |
| Manzanita (Arctostaphylos) | Non-toxic | Wood (perches/toys) |
| Maple (Acer) - see notes | Non-toxic | Wood (perches/toys) |
| Marah | Non-toxic | Plant |
| Maranta leuconeura | Non-toxic | Plant |
| Marigold | Non-toxic | Plant |
| Marijuana | TOXIC | Plant |
| Marjoram | Non-toxic | Herb |
| Marjoram | Non-toxic | Flowers |
| Marrow | Non-toxic | Fruit |
| Marshmallow, small flowered mallow (Malva parviflora) | TOXIC | Plant |
| Mayapple | Non-toxic | Plant |
| Meadow Saffron | TOXIC | Plant |
| Meadow sage | Non-toxic (in moderation) | Weed |
| Meadow sage (Salvia pratensis) | Non-toxic | Plant |
| Mediterranean saltbush | Non-toxic | Grass |
| Melalecuca (Melaleuca quinquinervia) | Non-toxic | Flowers |
| Melaleuca including paperbarks | Non-toxic | Plant |
| Melaleuca stypheloides | Non-toxic | Plant |
| Melon | Non-toxic | Fruit |
| Mescal Bean | TOXIC | Plant |
| Mesquite | Non-toxic | Wood (perches/toys) |
| Mesquite | Non-toxic | Plant |
| Metrosideros | Non-toxic | Plant |
| Mexican Breadfruit | TOXIC | Wood (perches/toys) |
| Mexican Breadfruit | TOXIC | Plant |
| Mexican Poppy | TOXIC | Plant |
| Milk Thistle | Non-toxic | Herb |
| Milk Thistle (Silybum species) | Non-toxic | Flowers |
| Milkvetch (Astragalus spp.) | TOXIC | Plant |
| Milkweed | TOXIC | Plant |
| Milky Mangrove | TOXIC | Wood (perches/toys) |
| Milky Mangrove | TOXIC | Plant |
| Millet | Non-toxic | Grass |
| Mimosa | Non-toxic | Wood (perches/toys) |
| Mint | Non-toxic | Herb |
| Mint | Non-toxic | Flowers |
| Mistletoe | TOXIC | Wood (perches/toys) |
| Mistletoe | TOXIC | Plant |
| Mitchell grasses | Non-toxic | Grass |
| Mock Orange | TOXIC | Plant |
| Mock Orange (Philadelphus) | TOXIC | Wood (perches/toys) |
| Momblin Fruit | Non-toxic | Fruit |
| Monkey Plant - see notes | Non-toxic | Plant |
| Monkshood | TOXIC | Plant |
| Monkshood - Aconitum, aconite, or wolfsbane | TOXIC | Flowers |
| Monstera | TOXIC | Wood (perches/toys) |
| Monstera deliciosa | TOXIC | Plant |
| Moonseed | TOXIC | Plant |
| Morinda citrifolia, Indian Mulberry | Non-toxic (in moderation) | Fruit |
| Moringa - see notes | Non-toxic | Plant |
| Morning Glory | TOXIC | Plant |
| Morus or Mulberry - see notes | Non-toxic | Plant |
| Moses-in-the-Cradle | Non-toxic | Plant |
| Mother-In-Law's Tongue, Snake Plant | Non-toxic | Plant |
| Mountain Ash (Sorbus) | Non-toxic | Wood (perches/toys) |
| Mountain Devil (Lambertia formosa) | Non-toxic | Plant |
| Mountain Laurel | TOXIC | Plant |
| Mountain Laurel (Kalmia latifolia) | TOXIC | Wood (perches/toys) |
| Mugwort | Non-toxic (in moderation) | Weed |
| Mulberry | Non-toxic | Fruit |
| Mulberry (Morus) - see notes | Non-toxic | Wood (perches/toys) |
| Mulga | TOXIC | Wood (perches/toys) |
| Mushrooms | Non-toxic (but not recommended) | Table Food |
| Mushrooms (some) - see notes | TOXIC | Plant |
| Mustard greens | Non-toxic | Vegetable |
| Myrtle (not Crepe Myrtle) | TOXIC | Wood (perches/toys) |
| Nandina | Non-toxic | Plant |
| Nandina, Heavenly Bamboo | Non-toxic | Wood (perches/toys) |
| Narcissus | TOXIC | Plant |
| Narrow-leaved plantain | Non-toxic | Grass |
| Nashi Pear and Seed | Non-toxic | Fruit |
| Nasturtiums | Non-toxic | Plant |
| Nasturtiums | Non-toxic | Flowers |
| Natal plum - ripe seeds only | Non-toxic | Fruit |
| Natal plums (fruits) | Non-toxic | Plant |
| Natal plums (roots, leaves, stems) - see notes | TOXIC | Plant |
| Native scurf pea | Non-toxic | Grass |
| Navy Bean | TOXIC | Plant |
| Nectarine | TOXIC | Wood (perches/toys) |
| Nectarines | Non-toxic | Fruit |
| Neem (Azadirachta indica) | Non-toxic | Plant |
| Nephthytis | TOXIC | Plant |
| Nerve Plant | Non-toxic | Plant |
| Nettle | Non-toxic | Plant |
| Nightshade - Bittersweet, Black Garden, Cherry, Deadly, Eggplant, Jerusalem, and Woody - see notes | TOXIC | Plant |
| Nondu Plum | Non-toxic | Fruit |
| Norfolk Island Hibiscus (Lagunaria patersonii) | Non-toxic | Plant |
| Norfolk Island Pine (Araucaria) | Non-toxic | Wood (perches/toys) |
| Nut Trees (excluding Chestnut) | Non-toxic | Wood (perches/toys) |
| Nutmeg | TOXIC | Wood (perches/toys) |
| Nutmeg (Myristica fragrans) | TOXIC | Plant |
| Oak | TOXIC | Plant |
| Oak (Quercus) | TOXIC | Wood (perches/toys) |
| Oats | Non-toxic | Grass |
| Ochra | Non-toxic | Vegetable |
| Okra (Abelmoschus esculentus) | Non-toxic | Flowers |
| Old man saltbush | Non-toxic | Grass |
| Olea paniculata, Queensland native olive leaf & fruit | Non-toxic | Plant |
| Oleander | TOXIC | Wood (perches/toys) |
| Oleander | TOXIC | Plant |
| Oleander (Nerium oleander) | TOXIC | Wood (perches/toys) |
| Oleander (Nerium oleander) | TOXIC | Flowers |
| Olive (Olea europaea) | Non-toxic | Plant |
| Olive Wild (Olea oleaster) | Non-toxic | Plant |
| Onion (in moderation) | Non-toxic | Vegetable |
| Onion Grass (Romulea rosea) | Non-toxic | Plant |
| Onions | Non-toxic (but not recommended) | Table Food |
| Orange | Non-toxic | Fruit |
| Orange - see notes | Non-toxic | Wood (perches/toys) |
| Orange (Citrus sinensis) | Non-toxic | Flowers |
| Orchid tree (Bauhinia verigata) | Non-toxic | Flowers |
| Oregano | Non-toxic | Herb |
| Oregano | Non-toxic | Flowers |
| Oregano (Origanum vulgare) | Non-toxic | Flowers |
| Oregon Grape (Mahonia) | Non-toxic | Wood (perches/toys) |
| Oxalis | Non-toxic (in moderation) | Weed |
| Ozothamnus diosmifolius | TOXIC | Plant |
| Pachira aquatica (Money Tree) | TOXIC | Plant |
| Pak Choy | Non-toxic | Vegetable |
| Palm | Non-toxic | Wood (perches/toys) |
| Palm nut | Non-toxic (Human-grade, unsalted) | Nuts |
| Pampas grass | Non-toxic | Plant |
| Pandanus palm | Non-toxic | Plant |
| Pangola grass | Non-toxic | Grass |
| Panics | Non-toxic | Grass |
| Pansies (Viola tricolor) | Non-toxic | Flowers |
| Pansy | Non-toxic (in moderation) | Weed |
| Papaya | Non-toxic | Wood (perches/toys) |
| Papaya and Seeds | Non-toxic | Fruit |
| Para grass | Non-toxic | Grass |
| Parsley | Non-toxic | Herb |
| Parsley - see notes | Non-toxic | Plant |
| Parsnip | Non-toxic | Vegetable |
| Passion flower | Non-toxic | Herb |
| Passion flower | Non-toxic | Flowers |
| Passion flowers (Passifloraceae Passiflora) | Non-toxic | Flowers |
| Passion Fruit | Non-toxic | Fruit |
| Passionflower | Non-toxic | Plant |
| Pasteurized honey | Non-toxic (but not recommended) | Table Food |
| Pasture brome grass | Non-toxic | Grass |
| Pau D Arco | Non-toxic | Herb |
| Pau D Arco | Non-toxic | Flowers |
| Paw Paw | Non-toxic | Fruit |
| Peach | TOXIC | Wood (perches/toys) |
| Peach - see notes | TOXIC | Plant |
| Peach (Prunus persica) | TOXIC | Flowers |
| Peaches (pips removed) | Non-toxic | Fruit |
| Peanut (roasted/no shells) | Non-toxic (Human-grade, unsalted) | Nuts |
| Peanut butter (possible alfatoxins) | Non-toxic (but not recommended) | Table Food |
| Peanuts | Non-toxic (but not recommended) | Table Food |
| Pear - see notes | TOXIC | Wood (perches/toys) |
| Pear - see notes | TOXIC | Plant |
| Pearl millet | Non-toxic | Grass |
| Pears and Seeds | Non-toxic | Fruit |
| Peas & pods | Non-toxic | Vegetable |
| Pecan | Non-toxic | Wood (perches/toys) |
| Pecan | Non-toxic (Human-grade, unsalted) | Nuts |
| Pecan nut tree | Non-toxic | Plant |
| Peires | TOXIC | Plant |
| Pencil Tree | TOXIC | Plant |
| Penciltree | TOXIC | Wood (perches/toys) |
| Pennyroyal | TOXIC | Herb |
| Pennyroyal | TOXIC | Flowers |
| Pennywort, Indian Pennywort, Gota Kola | Non-toxic (in moderation) | Weed |
| Pennywort, Indian Pennywort, Gota Kola | Non-toxic | Herb |
| Peony | TOXIC | Plant |
| Peony | TOXIC | Herb |
| Peperomia | Non-toxic | Plant |
| Peppercorn tree (Schinus molle) | Non-toxic | Plant |
| Peppermint | Non-toxic | Plant |
| Pequi | Non-toxic | Fruit |
| Pequi (Caryocar brasiliense) | Non-toxic | Plant |
| Perennial forage sorghum | Non-toxic | Grass |
| Perennial ryegrass | Non-toxic | Grass |
| Perennial veldt grass | Non-toxic | Grass |
| Perfume flower tree Fagraea berteriana | TOXIC | Plant |
| Periwinkle | TOXIC | Plant |
| Periwinkle | TOXIC | Flowers |
| Persian clover (ssp. majus) | Non-toxic | Grass |
| Persian clover (ssp. resupinatum) | Non-toxic | Grass |
| Persimmons | Non-toxic | Fruit |
| Persoonia, Geebungs | Non-toxic | Plant |
| Petunia | Non-toxic | Plant |
| Petunia (Petunia spp.) | Non-toxic | Flowers |
| Peyote | TOXIC | Plant |
| Phalaris | Non-toxic | Grass |
| Philodendron | TOXIC | Plant |
| Photinia - see notes | Non-toxic | Wood (perches/toys) |
| Physalis | TOXIC | Flowers |
| Piel De Sapo | Non-toxic | Fruit |
| Pigeon Pea (Cajanus cajan) | Non-toxic | Plant |
| Pigweed | TOXIC | Plant |
| Pili nut (Canarium ovatum) | Non-toxic (Human-grade, unsalted) | Nuts |
| Pili nut or Canarium ovatum | Non-toxic | Plant |
| Pine (Pinus) - see notes | Non-toxic | Wood (perches/toys) |
| Pine nut | Non-toxic (Human-grade, unsalted) | Nuts |
| Pineapple | Non-toxic | Plant |
| Pineapple | Non-toxic | Fruit |
| Pineapple Guava, Feijoa (Acca sellowiana) | Non-toxic | Plant |
| Pingue or Colorado Rubberweed (Hymenoxys richardsoni) | TOXIC | Plant |
| Pinto peanut | Non-toxic | Grass |
| Pistachio | Non-toxic (Human-grade, unsalted) | Nuts |
| Pitaya | Non-toxic | Fruit |
| Pitch Pine | TOXIC | Wood (perches/toys) |
| Pittosporum undulatum | Non-toxic | Plant |
| Plantago major - broadleaf plantain, white man's foot, or greater plantain | Non-toxic | Plant |
| Plantain | Non-toxic | Grass |
| Plantain | Non-toxic (in moderation) | Weed |
| Plantain 'Tonic' (Plantago lanceolata) | Non-toxic | Plant |
| Plum | TOXIC | Wood (perches/toys) |
| Plum - see notes | TOXIC | Plant |
| Plum (Prunoideae prunus) | Non-toxic | Flowers |
| Plums (pips removed) | Non-toxic | Fruit |
| Poa labillardierei, tussock grass | Non-toxic | Grass |
| Poa Labillardieri, tussock grass | Non-toxic | Plant |
| Poinciana | TOXIC | Plant |
| Poinsettia | TOXIC | Plant |
| Poison Hemlock | TOXIC | Plant |
| Poison Ivy | TOXIC | Plant |
| Poison Oak | TOXIC | Plant |
| Poison Sumac | TOXIC | Plant |
| Poison Walnut (Cryptocarya pleurosperma) | TOXIC | Wood (perches/toys) |
| Pokeroot | TOXIC | Herb |
| Pokeroot | TOXIC | Flowers |
| Pokeweed | TOXIC | Plant |
| Pomegranates | Non-toxic | Fruit |
| Pony Tail Palm | Non-toxic | Plant |
| Popcorn (unsalted) | Non-toxic (but not recommended) | Table Food |
| Poplar (Populus) | Non-toxic | Wood (perches/toys) |
| Poppy | TOXIC | Plant |
| Popular | Non-toxic | Plant |
| Pot marigold | Non-toxic (in moderation) | Weed |
| Potato - see notes | TOXIC | Plant |
| Potato (steamed) | Non-toxic (but not recommended) | Table Food |
| Potato greens stems and peel | TOXIC | Table Food |
| Potatoe | TOXIC | Flowers |
| Pothos | TOXIC | Plant |
| Prairie grass | Non-toxic | Grass |
| Prarie Oak - see notes | TOXIC | Wood (perches/toys) |
| Prayer Plant (Maranta leuconeura) | Non-toxic | Plant |
| Precatory Bean | TOXIC | Plant |
| Primrose | TOXIC | Plant |
| Privet | TOXIC | Wood (perches/toys) |
| Privet | TOXIC | Plant |
| Processed meats | TOXIC | Table Food |
| Processed Olives | TOXIC | Table Food |
| Products containing lactose | TOXIC | Table Food |
| Protea/Sugarbushes | Non-toxic | Flowers |
| Puccinellia | Non-toxic | Grass |
| Pultenaea villosa | TOXIC | Plant |
| Pumpkin - Seed | Non-toxic | Vegetable |
| Pumpkin (Cucurbita pepo or Cucurbita mixta) | Non-toxic | Flowers |
| Purple clover | Non-toxic | Grass |
| Purple coneflower | Non-toxic (in moderation) | Weed |
| Purple Passion | Non-toxic | Plant |
| Purple pigeon grass | Non-toxic | Grass |
| Purple Velvet | Non-toxic | Plant |
| Purple vetch | Non-toxic | Grass |
| Purslane | Non-toxic (in moderation) | Weed |
| Pussy Willow (Salix) | Non-toxic | Wood (perches/toys) |
| Pyracantha | Non-toxic | Plant |
| Quandong | Non-toxic | Fruit |
| Queensland Bluegrass | Non-toxic | Grass |
| Quince | Non-toxic | Plant |
| Quince | Non-toxic | Fruit |
| Rabbit-foot clover | Non-toxic (in moderation) | Weed |
| Radicchio | Non-toxic | Vegetable |
| Radish & leaves - Sprouts | Non-toxic | Vegetable |
| Ragwort | TOXIC | Plant |
| Rain Tree | TOXIC | Wood (perches/toys) |
| Rain Tree | TOXIC | Plant |
| Rambuton | Non-toxic | Fruit |
| Ranunculus | TOXIC | Plant |
| Rape, Radish and Hybrid rape | Non-toxic | Grass |
| Raphiolepsis | Non-toxic | Plant |
| Raphiolepsis (Indian Hawthorn) | Non-toxic | Wood (perches/toys) |
| Raspberry | Non-toxic | Fruit |
| Rattle Box | TOXIC | Plant |
| Raw honey | TOXIC | Table Food |
| Rayless Goldenrod (Haplopappus heterophyllus) | TOXIC | Plant |
| Red clover | Non-toxic | Grass |
| Red Maple | TOXIC | Plant |
| Red Maple - see notes | TOXIC | Wood (perches/toys) |
| Red meat | Non-toxic (but not recommended) | Table Food |
| Red Sage (Lantana) | TOXIC | Wood (perches/toys) |
| Redwood, Sequoia (Sequiadendron, Metasequoia) | TOXIC | Wood (perches/toys) |
| Reserpine | TOXIC | Herb |
| Rhipsalis – Mistletoe Cactus | Non-toxic | Plant |
| Rhodes grass | Non-toxic | Grass |
| Rhododendron | TOXIC | Wood (perches/toys) |
| Rhododendron | TOXIC | Plant |
| Rhubarb | TOXIC | Plant |
| Rhubarb | TOXIC | Wood (perches/toys) |
| Ribbon | Non-toxic | Plant |
| Ribbonwood | Non-toxic | Wood (perches/toys) |
| Ribwort | Non-toxic | Grass |
| Ribwort plantain | Non-toxic (in moderation) | Weed |
| River saltbush | Non-toxic | Grass |
| Rocket | Non-toxic | Vegetable |
| Rockmelon and Seeds | Non-toxic | Fruit |
| Rosary (Indian) Pea | TOXIC | Plant |
| Rose | Non-toxic | Plant |
| Rose (Rosa) | Non-toxic | Wood (perches/toys) |
| Rose Apple | Non-toxic | Fruit |
| Rose clover | Non-toxic | Grass |
| Rose-of-Sharon (Hibiscus syriacus) | Non-toxic | Flowers |
| Rosemary | Non-toxic | Herb |
| Rosemary (Rosmarinus officinalis) | Non-toxic | Flowers |
| Roses/Rose hips (Rosoideae Rosa) | Non-toxic | Flowers |
| Round-leaf cassia | Non-toxic | Grass |
| Rubber Plant | Non-toxic | Plant |
| Rubber Plant (Ficus Elastica) - see notes | Non-toxic | Wood (perches/toys) |
| Ruby saltbush | Non-toxic | Grass |
| Runner Bean | TOXIC | Plant |
| Runner Beans (Phaseolus coccineus) | Non-toxic | Flowers |
| Rush common or soft (Juncus effusus) | Non-toxic | Plant |
| Russian Olive | Non-toxic | Wood (perches/toys) |
| Russian Olive | Non-toxic | Plant |
| Sabi grass | Non-toxic | Grass |
| Sabi Star | TOXIC | Flowers |
| Sage (Salvia officinalis) | Non-toxic | Flowers |
| Sage | Non-toxic | Herb |
| Sago Cycas | TOXIC | Plant |
| Salak | Non-toxic | Fruit |
| Salt | TOXIC | Table Food |
| Saltbush (Atriplex cinerea) | Non-toxic | Plant |
| Sand Box Tree - see notes | TOXIC | Wood (perches/toys) |
| Sandbox Tree | TOXIC | Plant |
| Santol | Non-toxic | Fruit |
| Sapote Fruit | Non-toxic | Fruit |
| Sassafras | TOXIC | Wood (perches/toys) |
| Sassafrass | TOXIC | Herb |
| Sassafrass | TOXIC | Flowers |
| Saw Palmetto | TOXIC | Herb |
| Scabra | Non-toxic | Grass |
| Scarlet Bean | TOXIC | Plant |
| Schefflera | Non-toxic | Plant |
| Sensitive Plant | Non-toxic | Plant |
| Serradella - French | Non-toxic | Grass |
| Serradella - yellow | Non-toxic | Grass |
| Sesbania | TOXIC | Flowers |
| Setaria | Non-toxic | Grass |
| Shamrock Plant | TOXIC | Plant |
| Shepherd's purse | Non-toxic (in moderation) | Weed |
| Shiny Cudweed | Non-toxic (in moderation) | Weed |
| Shrubby stylo | Non-toxic | Grass |
| Siberian Pea Tree | Non-toxic | Plant |
| Signal grass | Non-toxic | Grass |
| Silk Tree | Non-toxic | Wood (perches/toys) |
| Silkpod vine, Monkey Rope | TOXIC | Plant |
| Silver beet | Non-toxic | Vegetable |
| Silverleaf desmodium | Non-toxic | Grass |
| Siratro | Non-toxic | Grass |
| Skimmia - see notes | TOXIC | Wood (perches/toys) |
| Skunk Cabbage | TOXIC | Plant |
| Slender rice flower (Pimelea linifolia ssp linifolia) | TOXIC | Plant |
| Slender serradella | Non-toxic | Grass |
| Slippery Elm | Non-toxic | Herb |
| Slippery Elm | Non-toxic | Flowers |
| Small leaf bluebush | Non-toxic | Grass |
| Smartweed | Non-toxic (in moderation) | Weed |
| Snail medic | Non-toxic | Grass |
| Snake Fruit | Non-toxic | Fruit |
| Snakeweed (Gutierrezia sarothrae, G. microcephala) | TOXIC | Plant |
| Sneezeweed (Helenium hoopesii) | TOXIC | Plant |
| Snow on Mountain | TOXIC | Plant |
| Snow/sugar snap peas | Non-toxic | Vegetable |
| Snowdrop | TOXIC | Plant |
| Solanum, Jerusalem Cherry, Pepino | TOXIC | Wood (perches/toys) |
| Some Mushrooms - see notes | TOXIC | Table Food |
| Sophora, Japanese Pagoda Tree | TOXIC | Wood (perches/toys) |
| Sorghum | Non-toxic | Grass |
| Sorghum Grass | TOXIC | Plant |
| Sorrel - see notes | TOXIC | Plant |
| Soursop | Non-toxic | Fruit |
| Sow thistle | Non-toxic | Plant |
| Sow thistle | Non-toxic (in moderation) | Weed |
| Spearmint | Non-toxic | Plant |
| Sphere medic | Non-toxic | Grass |
| Spider Plant | Non-toxic | Plant |
| Spiky Wattle, Acacia genistifolia (note spiky leaves) | Non-toxic | Plant |
| Spinach (in moderation) | Non-toxic | Vegetable |
| Spineless burr medic | Non-toxic | Grass |
| Spiraea | Non-toxic | Wood (perches/toys) |
| Spring Parsley (Cymopterus watsonii) | TOXIC | Plant |
| Sprouted Alfalfa, Clover | Non-toxic | Sprouted food |
| Sprouted Almond (unpasturized) | Non-toxic | Sprouted food |
| Sprouted Amaranth | Non-toxic | Sprouted food |
| Sprouted Anasazi, Black, Fava, Kidney, Lima, Navy, Pinto, | TOXIC | Sprouted food |
| Sprouted Barley | Non-toxic | Sprouted food |
| Sprouted Beechnut | Non-toxic | Sprouted food |
| Sprouted Buckwheat | Non-toxic | Sprouted food |
| Sprouted Cabbage, Kale | Non-toxic | Sprouted food |
| Sprouted Cashew | Non-toxic | Sprouted food |
| Sprouted Chick Pea | Non-toxic | Sprouted food |
| Sprouted Fenugreek | Non-toxic | Sprouted food |
| Sprouted Field corn | Non-toxic | Sprouted food |
| Sprouted Flax, Psyllium, Chia | Non-toxic | Sprouted food |
| Sprouted Fonio | Non-toxic | Sprouted food |
| Sprouted Garbanzos, standard | Non-toxic | Sprouted food |
| Sprouted Gumnut | Non-toxic | Sprouted food |
| Sprouted Hazelnut | Non-toxic | Sprouted food |
| Sprouted Kala channa | Non-toxic | Sprouted food |
| Sprouted Lentils, brown/green and red | Non-toxic | Sprouted food |
| Sprouted Millet | Non-toxic | Sprouted food |
| Sprouted Mung beans, Urid/urad, Adzuki, Moth | Non-toxic | Sprouted food |
| Sprouted Mustard | Non-toxic | Sprouted food |
| Sprouted Oats | Non-toxic | Sprouted food |
| Sprouted Palm nut | Non-toxic | Sprouted food |
| Sprouted Peanuts | Non-toxic | Sprouted food |
| Sprouted Peas, (Field) | Non-toxic | Sprouted food |
| Sprouted Peas, Blackeye | Non-toxic | Sprouted food |
| Sprouted pecans, walnuts, pine nuts, Brazil nuts, macadamia, and pasteurized almonds | TOXIC | Sprouted food |
| Sprouted Popcorn | Non-toxic | Sprouted food |
| Sprouted Pumpkin | Non-toxic | Sprouted food |
| Sprouted Quinoa | Non-toxic | Sprouted food |
| Sprouted Radish | Non-toxic | Sprouted food |
| Sprouted Rice | Non-toxic | Sprouted food |
| Sprouted Rye | Non-toxic | Sprouted food |
| Sprouted Sesame | Non-toxic | Sprouted food |
| Sprouted Sorghum, Milo, super Millet, Mega Millet | TOXIC | Sprouted food |
| Sprouted Sunflower | Non-toxic | Sprouted food |
| Sprouted Teff | Non-toxic | Sprouted food |
| Sprouted Wheat, including Kamut and Spelt | Non-toxic | Sprouted food |
| Spruce | Non-toxic | Plant |
| Spruce (Picea) | Non-toxic | Wood (perches/toys) |
| Spurges - Candelabra, Crown of Thorns, Pencil Tree, Snow on Mountain | TOXIC | Plant |
| Squirrel's Foot Fern | Non-toxic | Plant |
| Squirreltail Grass | TOXIC | Grass |
| Squirting cucumber (Ecballium elaterium) | TOXIC | Plant |
| St John's Wort | Non-toxic | Herb |
| St John's Wort | Non-toxic | Flowers |
| Staghorn | Non-toxic | Plant |
| Staghorn Sumac - see notes | Non-toxic | Wood (perches/toys) |
| Star Fruit | Potentially TOXIC | Fruit |
| Star Jasmine (Trachelospermum jasminoides) | Non-toxic | Plant |
| Star of Bethlehem | TOXIC | Plant |
| Stinging nettle | Non-toxic (in moderation) | Weed |
| Strand medic | Non-toxic | Grass |
| Strawberries | Non-toxic | Fruit |
| Strawberry clover | Non-toxic | Grass |
| Strawberry Tree (Arbutus-like Madrone) | Non-toxic | Wood (perches/toys) |
| String of Beads | Non-toxic | Plant |
| Strychnine tree | TOXIC | Flowers |
| Strychnine tree (Strychnos nux-vomica) | TOXIC | Plant |
| Stylo | Non-toxic | Grass |
| Stylo; Caribbean stylo | Non-toxic | Grass |
| Sub clover | Non-toxic | Grass |
| Subteranean/Sub clover (ssp. brachycalicinum) | Non-toxic | Grass |
| Subterranean/Sub clover (ssp. subterraneum) | Non-toxic | Grass |
| Subterranean/Sub clover (ssp. yanninicum) | Non-toxic | Grass |
| Sudan Grass | TOXIC | Plant |
| Sugar Apple | Non-toxic | Fruit |
| Sulla | Non-toxic | Grass |
| Sumac - see notes | TOXIC | Wood (perches/toys) |
| Summer Pheasant's Eye | TOXIC | Flowers |
| Sunflowers (Helianthus annuus) | Non-toxic | Flowers |
| Suriname cherry - see notes | Non-toxic | Plant |
| Swede | Non-toxic | Grass |
| Swedish Ivy | Non-toxic | Plant |
| Sweedish Ivy | Non-toxic | Plant |
| Sweet Gum | Non-toxic | Wood (perches/toys) |
| Sweet Pea | TOXIC | Plant |
| Sweet potato (steamed) | Non-toxic (in moderation) | Table Food |
| Sweet potatoes (raw, cooked) | Non-toxic | Vegetable |
| Sword Fern | Non-toxic | Plant |
| Sycamore | Non-toxic | Wood (perches/toys) |
| Tagasaste | Non-toxic | Grass |
| Talish clover | Non-toxic | Grass |
| Tall fescue | Non-toxic | Grass |
| Tall finger grass | Non-toxic | Grass |
| Tall scurf pea | Non-toxic | Grass |
| Tall verbine | Non-toxic | Grass |
| Tall wheat grass | Non-toxic | Grass |
| Tamarillo | Non-toxic | Fruit |
| Tamarind | Non-toxic | Fruit |
| Tambootie | TOXIC | Wood (perches/toys) |
| Tansy | TOXIC | Wood (perches/toys) |
| Tansy Ragwort | TOXIC | Plant |
| Taro | TOXIC | Plant |
| Tarragon | Non-toxic | Herb |
| Tarragon | Non-toxic | Flowers |
| Tea | TOXIC | Table Food |
| Tecoma capensis | Non-toxic | Plant |
| Terminalia chebula (Haritaki) | Non-toxic | Herb |
| Thistle | Non-toxic | Plant |
| Threadleaf, Riddell's Groundsels (Senecio longilobus and S. riddellii) | TOXIC | Plant |
| Thurlow | Non-toxic | Wood (perches/toys) |
| Thyme | Non-toxic | Herb |
| Thyme (Lamiaceae Thyme) | Non-toxic | Flowers |
| Ti Plant | Non-toxic | Plant |
| Tiger Lily | Non-toxic | Plant |
| Timothy | Non-toxic | Grass |
| Tobacco | TOXIC | Wood (perches/toys) |
| Tobacco | TOXIC | Plant |
| Tofu | Non-toxic | Vegetable |
| Tomato | TOXIC | Wood (perches/toys) |
| Tomato | TOXIC | Plant |
| Tomato (fruit only) | Non-toxic | Vegetable |
| Tomato Leaves | TOXIC | Table Food |
| Tree Fern | Non-toxic | Wood (perches/toys) |
| Tree lucerne | Non-toxic | Grass |
| Tree Lucerne (Chamaecytisus proliferus) | Non-toxic | Plant |
| Trumpet Vine | TOXIC | Plant |
| Tuckeroo (Cupaniopsis anacardioides) | Non-toxic | Plant |
| Tulip | TOXIC | Plant |
| Tumeric | Non-toxic | Herb |
| Turnip | Non-toxic | Grass |
| Turnip greens only | Non-toxic | Vegetable |
| Umbrella Plant | Non-toxic | Plant |
| Umbrella Tree | TOXIC | Wood (perches/toys) |
| Valerian | Non-toxic | Herb |
| Valerian | Non-toxic | Flowers |
| Veratum Californicum or corn lily | TOXIC | Flowers |
| Vetches | TOXIC | Plant |
| Viburnum | Non-toxic | Wood (perches/toys) |
| Viburnum | Non-toxic | Flowers |
| Villose jointvetch | Non-toxic | Grass |
| Vine Maple (Acer) | Non-toxic | Wood (perches/toys) |
| Violet | Non-toxic | Plant |
| Violets (Violaceae Viola) | Non-toxic | Flowers |
| Virburnum | Non-toxic | Plant |
| Virginia Bower | TOXIC | Plant |
| Virginia Creeper | TOXIC | Plant |
| Wallaby grass (Austrodanthonia bipartita, A. richardsonii) | Non-toxic | Grass |
| Wallaby grass (Austrodanthonia caespitosa) | Non-toxic | Grass |
| Walnut | TOXIC | Wood (perches/toys) |
| Walnut - roasted/no shells | Non-toxic (Human-grade, unsalted) | Nuts |
| Wandering Jew | Non-toxic | Plant |
| Water Gum (Tristaniopsis laurina) | Non-toxic | Plant |
| Water Hemlock | TOXIC | Plant |
| Watercress | Non-toxic | Vegetable |
| Watermelon and Seeds Wild Peach | Non-toxic | Fruit |
| Wattle - (check specific species) | Non-toxic | Plant |
| Wattle (Coast Myall and Deane's Wattle) - see notes | TOXIC | Plant |
| Wax Plant, Hoya Carnosa | Non-toxic | Plant |
| Waxberry | TOXIC | Plant |
| Weeping Fig | Non-toxic | Plant |
| Weeping Fig (Ficus benjamina) - see notes | TOXIC | Wood (perches/toys) |
| Weeping grass | Non-toxic | Grass |
| Weeping rice grass | Non-toxic | Grass |
| Weeping Willow (Salix) - see notes | Non-toxic | Wood (perches/toys) |
| White breads | Non-toxic (but not recommended) | Table Food |
| White Cedar (China) | TOXIC | Wood (perches/toys) |
| White Cedar China | TOXIC | Plant |
| White clover | Non-toxic | Grass |
| White clover | Non-toxic (in moderation) | Weed |
| White melilot | Non-toxic | Grass |
| White rice | Non-toxic (but not recommended) | Table Food |
| White sweet clover | Non-toxic | Grass |
| White sweetclover | Non-toxic (in moderation) | Weed |
| Whole grain, multi-grain bread | Non-toxic (in moderation) | Table Food |
| Wholemeal Spaghetti And Pasta | Non-toxic (in moderation) | Table Food |
| Wiegela | Non-toxic | Wood (perches/toys) |
| Wild Cucumber (Echinocystis lobata) or Balsam Apple, Prickly Cucumber, Wild Balsam Apple) | TOXIC | Plant |
| Wild lettuce | TOXIC | Plant |
| Wild Mustard | Non-toxic (in moderation) | Weed |
| Wild Onion | Non-toxic | Plant |
| Wild Radish | TOXIC | Flowers |
| Wild teasel | Non-toxic (in moderation) | Weed |
| Willow | Non-toxic | Plant |
| Willow myrtle, Agonis flexuosa, | Non-toxic | Plant |
| Wimmera/Annual ryegrass | Non-toxic | Grass |
| Wisteria | TOXIC | Wood (perches/toys) |
| Wisteria | TOXIC | Plant |
| Witch Hazel (Hamamelis) | TOXIC | Wood (perches/toys) |
| Witchhazel | Non-toxic | Flowers |
| Witchhazel | Non-toxic | Herb |
| Woody Nightshade - see notes | TOXIC | Plant |
| Woolly pod vetch | Non-toxic | Grass |
| Worm-seed mustard | Non-toxic (in moderation) | Weed |
| Wormseed Mustard | TOXIC | Flowers |
| Wormwood | TOXIC | Herb |
| Wynn cassia | Non-toxic | Grass |
| Yam Daisy (Murnong) | Non-toxic | Plant |
| Yams - sweet potato (cooked or raw) | Non-toxic | Vegetable |
| Yanga bush | Non-toxic | Grass |
| Yann sub clover | Non-toxic | Grass |
| Yellow Bristle Grass | TOXIC | Grass |
| Yellow dock | Non-toxic (in moderation) | Weed |
| Yellow Jasmine | TOXIC | Plant |
| Yellow Oatsgrass | TOXIC | Grass |
| Yellow serradella | Non-toxic | Grass |
| Yellow squash | Non-toxic | Vegetable |
| Yellow Starthistle Peony | TOXIC | Flowers |
| Yew | TOXIC | Plant |
| Yew (Taxus spp.) | TOXIC | Wood (perches/toys) |
| Yew (Taxus) | TOXIC | Wood (perches/toys) |
| Yohimbe | TOXIC | Herb |
| Youngberry | Non-toxic | Fruit |
| Yucca | Non-toxic | Wood (perches/toys) |
| Yucca | Non-toxic | Plant |
| Zebra Plant | Non-toxic | Plant |
| Zucchini | Non-toxic | Vegetable |
| Zucchini (Cucurbita pepo.) | Non-toxic | Flowers |
| Zucchini | Non-toxic | Vegetable |
| Zucchini (Cucurbita pepo.) | Non-toxic | Flowers |
| Name | Safe? | Type |
| Abelia | Non-toxic | Plant |
| Acacia | Non-toxic | Flowers |
| Acacia (some species) | Non-toxic | Plant |
| Acacia georginae, Georgina gidgee | TOXIC | Plant |