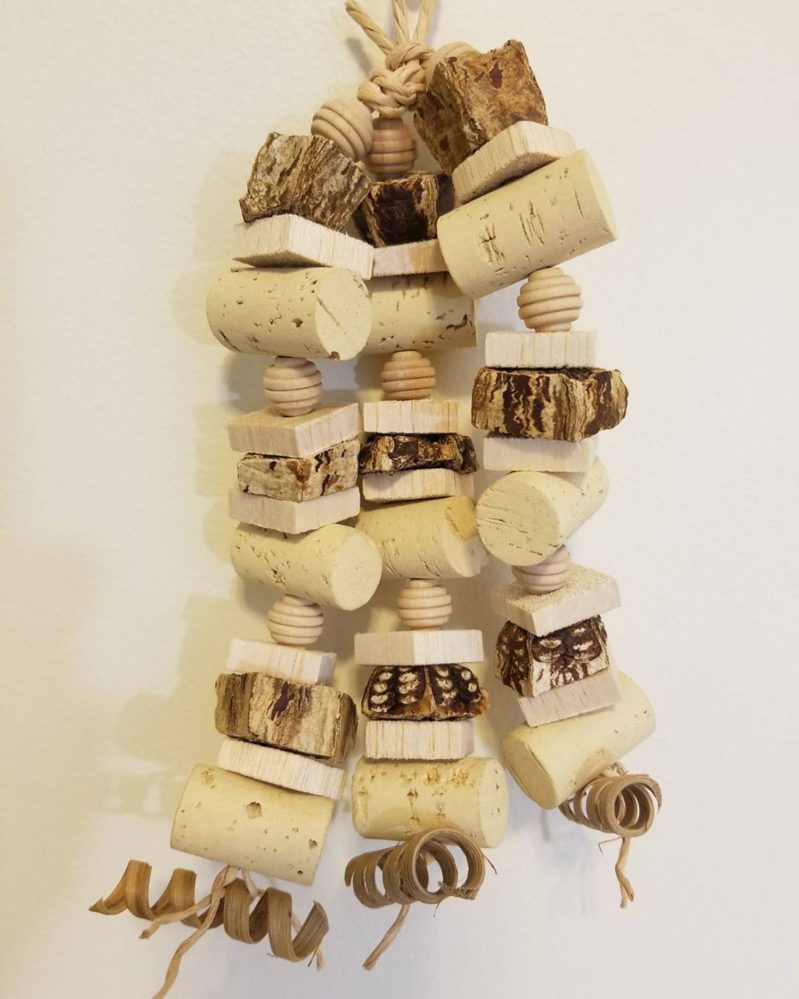 Exceptional toys for small birds
Exceptional toys for small birds
I like to share products that I love and I feel are unique and exceptional. When I shop for bird toys, I often find the following:
Plastic and lots of it
Toys that skew towards larger birds
Toys made out of only one or two materials
They aren't particular clever or interesting
The company I want to share is called Little Blue Bird Toys. It's potentially a one person operation but I never asked. They sold on Etsy for awhile but appear to sell exclusively on their website.
The toys are very unique, unlike most toys I've seen. My favorite part is the list of materials they use is very long. And most toys have 3 or more different types of materials. Here's a list I compiled, which may not be comprehensive.
cork
cardboard cups
paper shred
balsa
wooden beads
paper cord
hardwood
leather
cupcake paper
bamboo
paper woven balls
palm shred
yucca
grapevine
pine
popsicle sticks
coconut
mahagony
sola
willow
loofah
buri
basswood
tree roots
paper straws
pod cups
Here's one product my cockatiels love. Well, they like everything I buy from Little Blue Bird Toys.
This one has the following materials:
12 wooden beads
9 mahogany slices
18 balsa squares
9 natural corks
finished with cane twists
strung on tri-woven paper cord.
The different textures and hardness of the materials seems to be something my birds love and maybe yours will too.
Tell them you read about us here! Maybe they'll give us free stuff. 🙂